You've arrived and checked in. We'll help you decide what to do next.
It's the Pacific Northwest, so there are some great options for breakfast, lunch, and dinner—so great that you could plan your San Juan Island vacation around meals alone. Trust us—the island's high-caliber chefs serve up local fare in a very global way, often using the bountiful fresh seafood that swims around up here. Much of the fare comes directly from this group of islands.
Children are welcome at all the restaurants, and you'll find restaurants happy to cater to families throughout Friday Harbor.
Text Editor
Fine Dining
Treat yourself to dinner at one of San Juan Island's fine-dining establishments, and you'll realize the island's artists include a cadre of superb chefs. (You're equally welcome in sports jacket or shorts, dressed up or dressed down.)
In Friday Harbor, we recommend:
Out of Town, we recommend:
Image
Image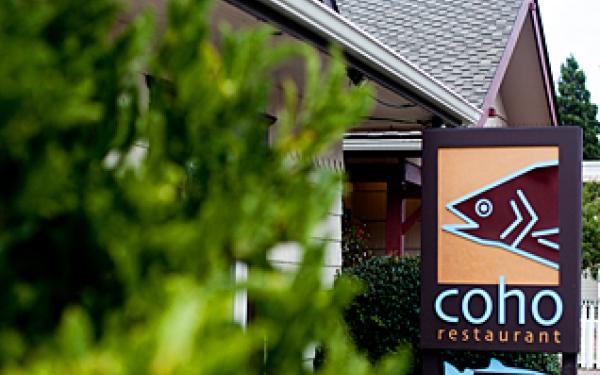 Text Editor
Enjoy breakfast with an ocean view . . . lunch at an outdoor table overlooking the harbor . . . family brunch or dinner in a hidden, beautiful garden, all an easy walk from Earthbox, your perfect base for a San Juan Island Vacation. Friday Harbor's casual dining choices range from open-air dining high above the docks of Friday Harbor at Friday's Crab House to a burger and a beer at Haley's Sports Bar. You might opt for vegan fare at Mike's Wine Bar or crab the best fish and chips in town at the Bait Shop.
Mingle with the locals for breakfast at the Rocky Bay Cafe and indulge in their to-die-for homemade cinnamon rolls or have a mocha at the narrowest coffee shop in Washington State - the Crow's Nest. Need a good double latte and a light morning snack? Try the Earthbox Coffee Bar (summers only) right outside your door. For lunch or dinner try the authentic Thai dishes at the Golden Triangle.
Image
Image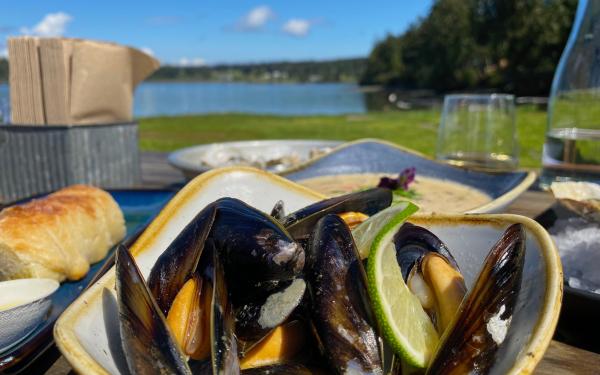 Text Editor
Coffee
There are some wonderful coffee shops in Friday Harbor. Here are a few of our favorites:
The Crow's Nest
Riptide Café
Sweet Retreat
Roy's Drive-through
Image
Image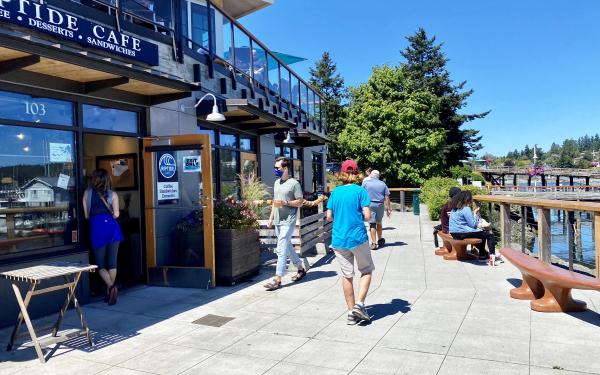 Book Your Stay at Earthbox Today!