San Juan Island is famous for its varied wildlife, and the celebrities of this natural world are the Orca whales that cruise the surrounding waters from mid-April to early October.
There are many options for you to experience the Orcas in their natural habitat. The Earthbox staff is on hand to help you plan your whale-watching excursion. And it's not just the whales you will see out on the water; get ready to spot a huge variety of sea birds, seals, otters, and other species of whales.
If boats are not your thing, don't worry, you can still experience the whales. San Juan Island is the perfect place to indulge in the innovative 'land based' whale watching. Lime Kiln State Park, aka Whale-Watch Park, is the nation's only park set aside for this pursuit.
Text Editor
Large Boats
San Juan Safaris offers professional trips with great attention to detail. One to three marine biologists are always on board to answer all of your wildlife questions. Their new, fast, double decker Osprey is not only San Juan Island's largest whale watching boat, with plenty of space to stretch out, Osprey also features a galley, where you can purchase grab and go items, concession snacks, a variety of soda, beer, wine, hot chocolate, coffee, water and more.
San Juan Excursions based in Friday Harbor, San Juan Excursions' 64 foot Odyssey is perfect for families with small kids.
Image
Image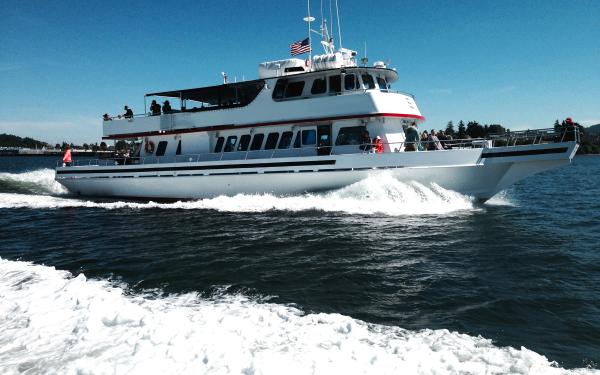 Text Editor
Medium Boats
San Juan Safaris' Sea Lion departs from Roche Harbor or Friday Harbor, depending on demand and the season, offers a walk-around deck, windowed cabin, bow seating and a large bathroom. The deck sits 5 feet above the water and allows for great viewing. Charter this boat for your family reunion or corporate retreat.
Image
Image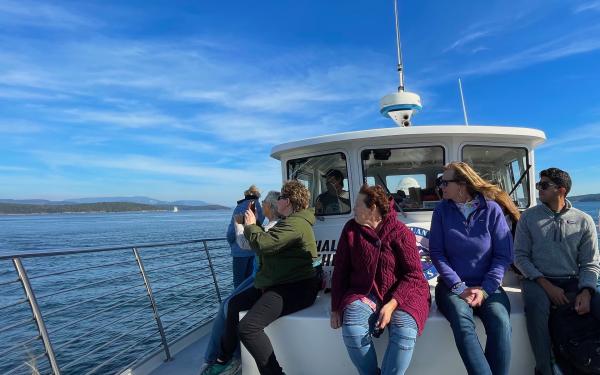 Text Editor
Small Boats
Maya's Legacy Whale Watching offers a premier experience on a 15-passenger, brand-new, custom designed boat with heated cabin for comfort in all conditions. 
San Juan Safaris'  Kestrel is San Juan Island's fastest zodiac vessel—perfect for anyone looking for a high-speed adventure! Kestrel has a wraparound observation deck and restroom. Stylish, cozy Exposure suits are provided
Western Prince Whale & Wildlife Tours' bright, orange Zodiac seats 15. You get suited up in wind-and-weather-tight gear and go on a fast, fun, exhilarating ride, lasting about 2 1/2 hours.
Image
Image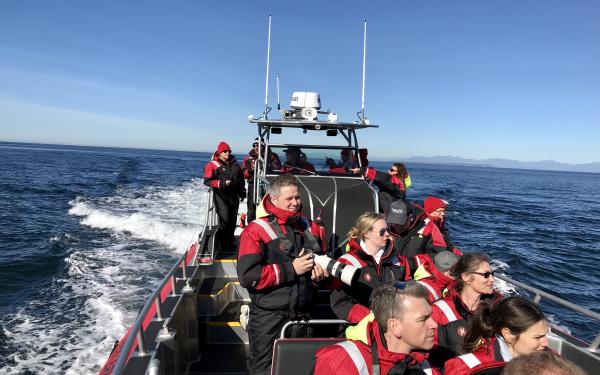 Book Your Stay at Earthbox Today!