From your room at the Earthbox Inn & Spa, you will have the town of Friday Harbor at your feet. After you've sampled the delights of our historic port and cute coastal town, the rest of the island beckons. Exploring San Juan Island by car could not be easier. There are a few must-see sites. Ask the Earthbox staff for seasonal ideas, maps, and directions. From town we will likely direct you toward Roche Harbor Road. This scenic byway winds its way up the east side of the island on its way toward the Roche Harbor Resort. There are some real gems on the way.
Text Editor
One of the first things to slow down for are the famed San Juan Vineyards. The vineyard offers tastings from 11 a.m to 5 p.m. every day, and the grounds are well worth exploring.
A couple of miles further up on your left you'll see Lakedale Resort. You can get a day pass and go swimming in one of their lakes or rent a paddle boat.
Image
Image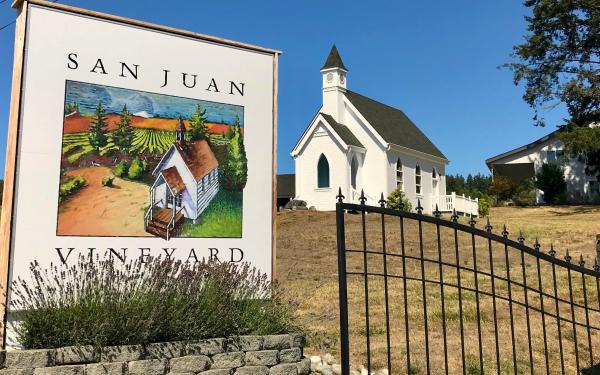 Text Editor
As you continue up Roche Harbor Road and get closer to the resort, keep a look out on your left for the San Juan Islands Sculpture Park. Stroll through the 20 acres water-side park and view over 150 sculptures by noted Pacific Northwest and international artists. Roche Harbor itself is a historic resort with an old hotel, a spa, several shops, a fine dining restaurant and a café. You can easily spend a half hour enjoying the resort.
From there, travel toward the west side of the island and take the opportunity to hike and enjoy the calm waters at English Camp. If you would rather skip the hiking then head a little farther down the road Krystal Acres Alpaca Farm. They have a viewing platform and a store with beautiful Alpaca products.
Image
Image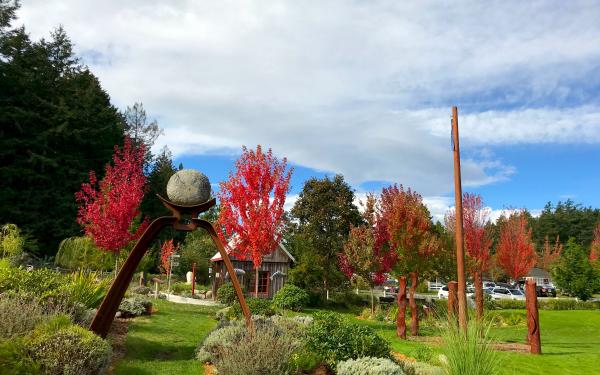 Text Editor
Following the signs for the Westside (turn right on Mitchell Bay Rd.) you will pass scenic woods and pastures before pulling into the County Park. The next not-to-be missed sight is Lime Kiln Park, with its lime kiln, lighthouse, a driftwood beach and tide pools, the park is a pleasure to explore. It is also dedicated to land-based whale watching, so keep your eye on water.
Continuing along the west side of the island and you will find Pelindaba Lavender Farm. When the lavender is in bloom you can smell it from a mile away. They have art in the fields and a store with all their products.
Image
Image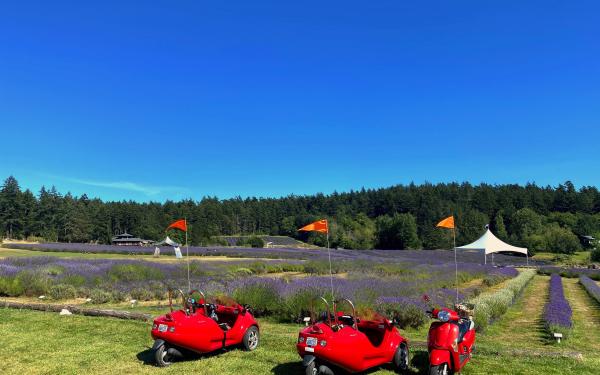 Text Editor
Heading towards Friday Harbor, nestled on beautiful Merrifield Cove with views of majestic Mt Baker, find the fantastic San Juan Island Golf & Tennis Club, featuring a restaurant, pro shop, driving range, practice green, power carts, rental clubs, as well as two excellent tennis courts.
Before you head back to town, consider heading to the South end of the island via False Bay Road. Here you will find American Camp, consisting of acres of prairie grass, full of wild foxes and bald eagles. A bit beyond American Camp, at the South tip of the Island, is the historic Cattle Point lighthouse with amazing 180 degree water views.
Image
Image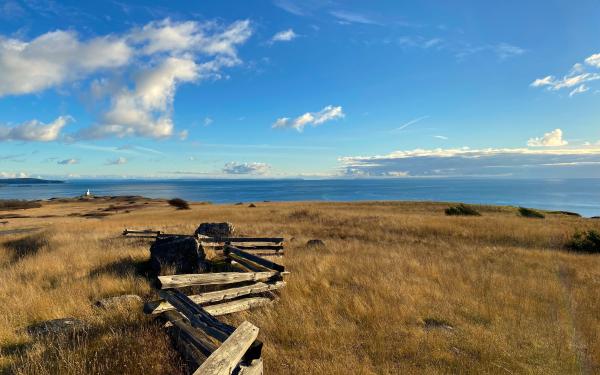 Book Your Stay at Earthbox Today!