There is nothing easier than eating healthy when vacationing on San Juan island. For starters, the entire island is fast-food-chain free. We islanders treat our farmers, fishermen and artisan cheese, wine and bread makers like the artists they are and deeply appreciate the care and hard work with which they steward our precious land and fragile sea. And then there is the simple fact, that fresh, local, seasonal food, grown without harmful pesticides and prepared from scratch tastes so much better than commercially-grown and processed food. Regardless whether you are an avid locavore or just looking for a tasty snack before heading to the beach, San Juan Island's food scene will make your taste buds and belly very happy.
Text Editor
Farmer's Market
The Saturday's Farmer's Market is a festive, colorful affair with live music, arts & crafts, chair massages, informational booths, and fresh, local produce, seafood, meats, cheeses and breads. You'll also find plenty of ready-to-eat food like freshly baked pizza or paella, sweet and savory pastries, soups and quiches. Buy a slap of wild salmon, some fresh oysters and a baguette and head to South Beach for a gourmet meal on the barbecue while watching the whales swim by.
Image
Image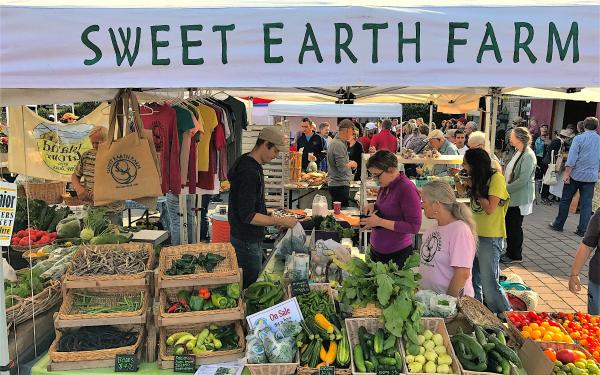 Text Editor
Food Coop
The San Juan Island Food Coop, open to anyone, is a one-stop shop for all things local and organic. Besides the finest picnic makings, snacks, chocolates and fruit, find local, organic, non-GMO wines and beers, as well as unique island gifts like woven baskets, handmade soaps and island-made wooden spoons.
Image
Image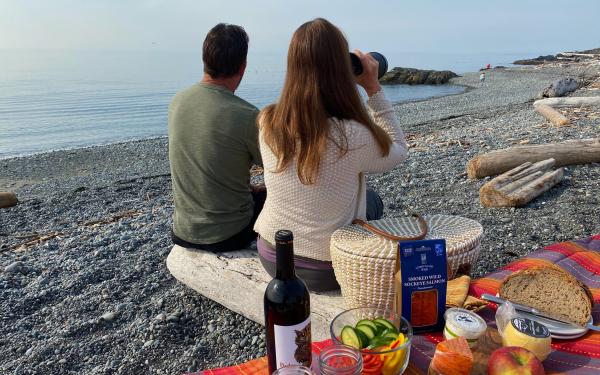 Text Editor
Cynthia's Bistro
For a luscious breakfast or lunch, don't miss Cynthia's Bistro. Long time island caterer Cynthia delights with made from scratch deep dish pancakes, egg skillets, wraps, sandwiches and to-die-for pastries. Enjoy lots of gluten-free, vegetarian and vegan options at this adorable place with a sunny outdoor patio.
Image
Image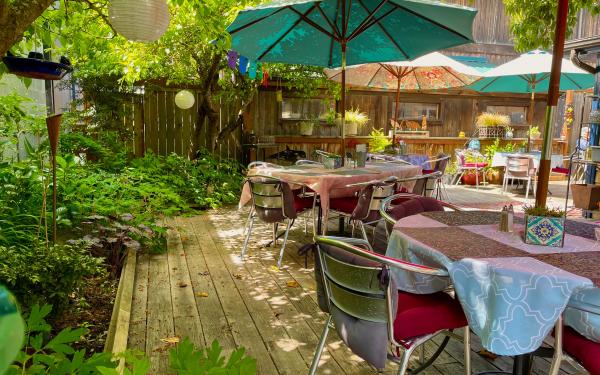 Text Editor
Market Chef
Family-owned Market Chef offers delicious soups and sandwiches, coffee drinks and sweets, and outstanding deli food, made fresh daily from scratch and with local ingredients. The house-made roast beef sandwich with arugula and horsy sauce is unforgettable as are the huge crab cakes. Sit outside and watch the ferry come and go and enjoy Market Chef's motto is "Good Food is Life".
Image
Image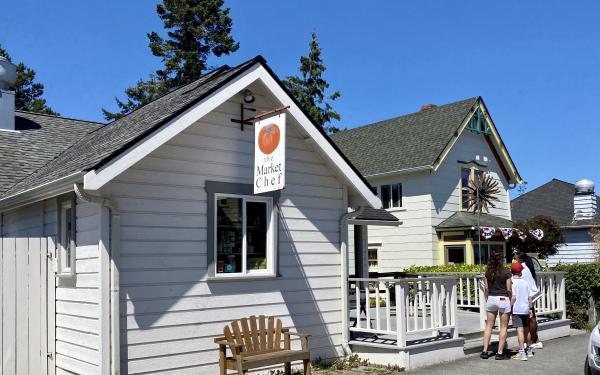 Text Editor
Westcott Bay Shellfish Farm
Pick up some fresh oysters, mussels or clams to-go from this gorgeous seafood farm on the westside or treat yourself to luscious seafood lunch with island--made breads and salads, charcuterie, local cheeses and island-made wine and beer by the sea.
Bon Appetit!
Image
Image