Breakfast is the most important meal of the day, especially on the day you will see Orca whales for the first time, go on a kayak trip, or take a scenic flight over the San Juan Islands.  We've put together a list of our favorite places, to help you find the perfect place to fuel up before your adventure. Bon Appetite!
Text Editor
RIDICULOUSLY CLOSE TO EARTHBOX:
The Sweet Retreat 
A block from the Earthbox at 264 Spring Street. Open from 7:00am to 4:00pm. A pick up window for a quick, uncomplicated bite and a coffee. Espresso, breakfast sandwiches, hot dogs, pastries, ice cream. Our favorite: Breakfast sausage ciabatta with a real fruit shake.
Image
Image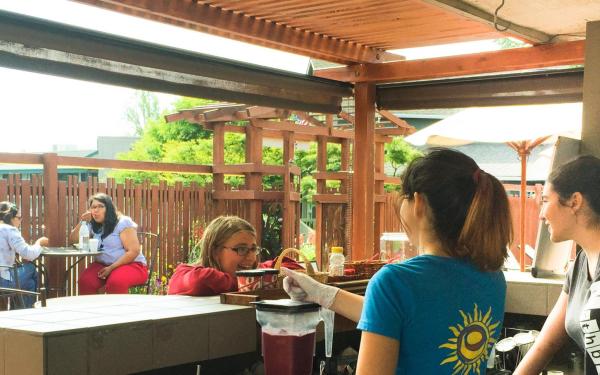 Text Editor
ON THE GO:
Crows Nest Coffee Shoppe
Straight down and across the street on 127 Spring Street. Open from 6:30am to 4:00pm, serving excellent coffee, breakfast and lunch. Everything is fresh and made to order. Breakfast sandwiches, soups, sandwiches and burritos served in the narrowest coffee shop in Washington State. Our favorite: Breakfast Sandwich and a Mocca.
13 Ravens
Cute cafe near the ferry and next to the lavender store on 150 First Street, espresso drinks, freshly baked scones, to-die-for cakes, pastries and more. Our favorite: Raspberry Donut Cheesecake with Hot Chocolate.
Image
Image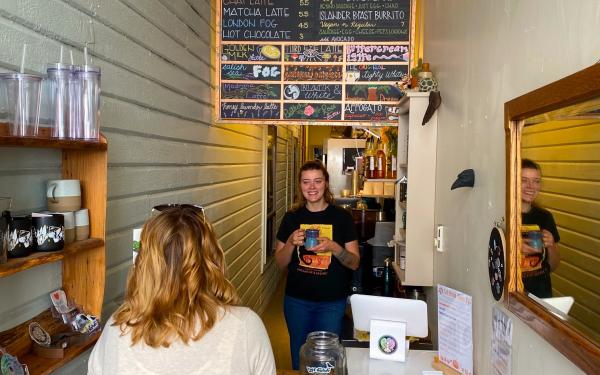 Text Editor
FULL BREAKFAST:
Rocky Bay Café
A mere block away from the Earthbox, the Rocky Bay Café, a traditional local diner, is located at 225 Spring Street and opens daily from 6:30am to 2:30pm. Rocky Bay offers breakfast fair, eggs, pancakes, omelets. Our favorite: Huevos Rancheros and a stack of buttermilk pancakes.
Blue Water Bar & Grill
Straight down by the water at 7 Spring Street, open for breakfast at 9:00am. Beautiful view of the port of Friday Harbor. Small outdoor seating section where the puppy is welcome as well. Our favorite: Seafood Scramble and a Mimosa.
Image
Image