Text Editor
Most people feel their vacation starts as soon as they arrive at the Washington State Ferry landing in Anacortes, Washington. The ferry that will transport you from the Anacortes ferry terminal to Friday Harbor is about a 90-minute drive north from Seattle, Washington, or south from Vancouver, British Columbia. The sailing is a little more than an hour and you will cruise in comfort through some of the most beautiful waters in the world.
The Anacortes ferries leave regularly and have multiple departures every day, year-round. Round trip reservations are recommended and easy to make. Just visit the Washington State Ferry Reservation system to book your sailing time. Keep in mind that even with a reservation, you still need to arrive at the ferry landing at least 30 minutes prior to sailing, we like to recommend arriving at least an hour ahead on weekends and in the summer. Once you arrive at the ferry landing, you can relax, enjoy the beautiful beach, grab a snack at the cafe, peruse the gift-shop or start on that book you've been saving for the trip. 
Image
Image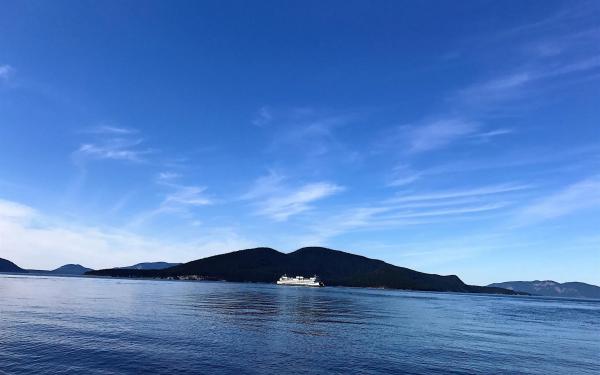 Text Editor
There are several passenger only ferries available that travel from different parts of the state and bring you directly to Friday Harbor
From Port Townsend, Washington and the Olympic Peninsula, the Puget Sound Express operates a passenger ferry to Friday Harbor seasonally.
From Bellingham, Washington, Victoria San Juan Cruises operate passenger ferries seasonally with stops at Friday Harbor and some lesser-known islands.
Image
Image