Pristine San Juan Island with its stunning wildlife, beautiful beaches and lush farmland was designated as one of Washington State's Scenic Byways in 2009. The moment you take the ferry over, you'll know why.
There is an immediacy and a directness to living on an island, which makes ignoring certain facts impossible. We islanders knew long before Covid how fragile our supply chains can be, how challenging waste disposal and securing drinking water are on a rock and what happens to the oyster beds during a heat wave.
Text Editor
To keep it so precious and lovely San Juan County was the first in the nation to voluntarily adopt "leave no trace" principles in 2014. We invite you, our cherished guests, to be responsible stewards of our isle and keep this place wild and immaculate for our children and our children's children's children to enjoy. Thank you from the bottom of our hearts!
Be Kind and Considerate
Like the rest of the nation, San Juan Island is experiencing a severe labor shortage this season. In addition there is zero housing available on the isle, making hiring new folks even more daunting. Please be kind and patient to all the people who work long, hard hours in the tourism industry this year. They deserve it and remember: neither you nor us would be here without them.
Image
Image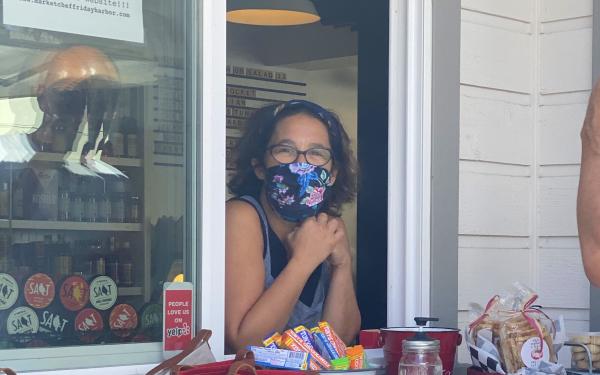 Text Editor
Check the Rules
Check the weather forecast, check for burn bans, check for mask mandates. Make ferry, hotel and restaurant reservations. Read our searchable  Travel Blog for cool outing ideas. Schedule your whale watching tour and your massage at the Spa at Earthbox before you arrive. The Visitor's Bureau displays a comprehensive Travel Advisories on its website.
Pack it in, Pack it out
The pandemic created so much more single use waste. Please don't litter. Not even egg shells or apple cores. Those will get wildlife used to human food. Please pick up after your pet. Plan ahead and know which parks and beaches have toilets. Never put soap, food, human or pet waste into the precious Salish Sea. And always bring a bag and pick up washed up trash on the beaches, to keep the critters safe and the place looking gorgeous.
Image
Image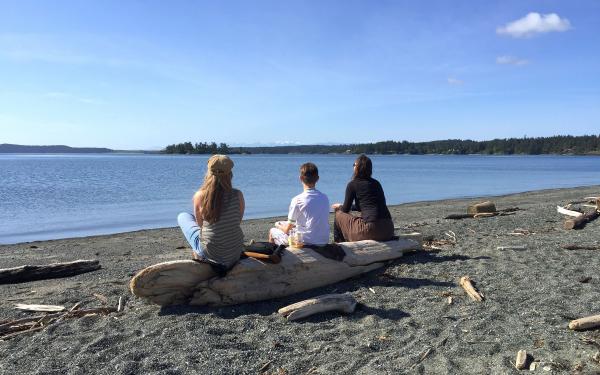 Text Editor
Keep Wild things Wild
Always keep a respectful distance (at least 75 feet) and never feed wildlife. Keep your dog on its leash as not to disturb dens or nests. If you find a baby seal on the beach, don't scare it and leave it there. It's just waiting for its Mom to come back from hunting dinner.
Conserve Water
Our drinking water come from the Trout Lake watershed. Water and sewer in Friday Harbor cost roughly three times as much as on the mainland. Please treat drinking water as the precious resource it is. Take short showers, re-use your towels and thoroughly enjoy our pool. Its water comes from a grandfathered in well deep underground.
Image
Image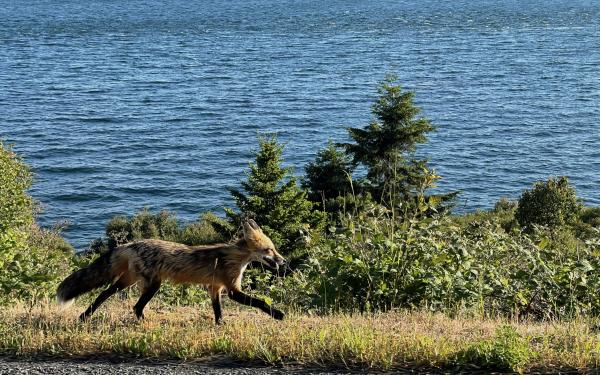 Text Editor
Stock up on the Mainland
Friday Harbor has two grocery stores. They are very well stocked and geared towards tourists' needs. Please don't clean them out. Remember there are about 8,000 people living here, who may not be able to take a ferry to go to Costco today.
Support Local
Having said all that, please support our local artists and artisans. Treat yourself to a sumptuous Farm-to-Table dinner and a trip to the Saturday Farmer's Market. Splurge on island made wine and spirits, lavender products and sea salts, paintings and carvings, jewelry and pottery and take a piece of the island home with you.
Image
Image