My name is Louis and I own the Earthbox Inn & Spa. I'm in charge of making sure that my fellow dog brothers and sisters have a lovely vacation here at our hotel and on our island. I lay on all dog blankets before we hand them out. I meet and greet our dog guests and tell them the best places to sniff, run and get your ears blown in the wind. I know the gentlest dog groomers, finest pet friendly restaurants and must see beaches and parks on San Juan Island and today I'll share all my secrets with you.
Text Editor
Dog Friendly Lodging
We here at the Earthbox Inn & Spa offer designated dog-friendly rooms. For a  fee of only $25 per night per fuzzy thing (2 dog limit), your owners get to bring you and you'll get a food and water station, tasty treats, cozy blankies and towels and access to our dog area. 
Image
Image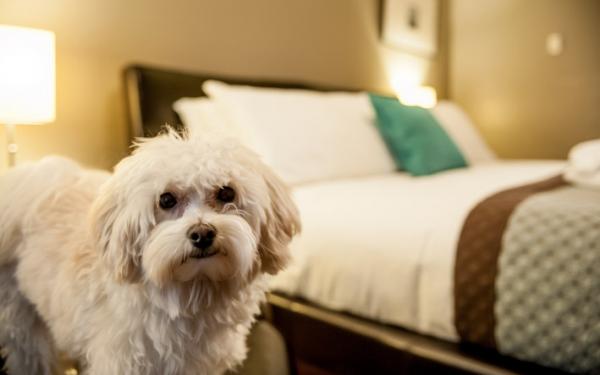 Text Editor
Best Beaches and Parks
If you are a swimmer, make your owners stop by Jackson's Beach. This lovely spot has the best driftwood for swimming after sticks. The water is shallow and calm, in case you need to get your sea legs on. Your owners can picnic and barbeque or play volley ball in the court there. It's so close to town, you can even walk from the Earthbox before going out for dinner.
Make sure to visit South Beach, San Juan Island's longest beach with stunning views of Mt. Baker and the snow-covered Olympic Mountains--the perfect spot to run and let your ears flap in the wind. There is a lot of wildlife living here, from bunnies, foxes, otters and seals to every seabird you have ever smelled, so you've got to be good and stay on your leash. Sometimes you can watch Orca whales, while testing your driftwood log-climbing abilities. And you'll almost always find a tennis ball one of us left as a present.
Image
Image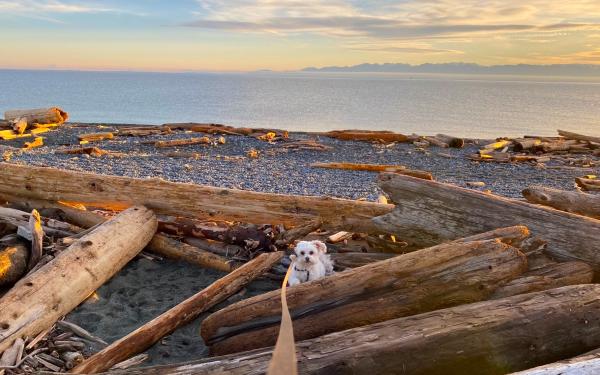 Text Editor
Places in Friday Harbor where Puppies are welcome
We island pups have trained a lot of restaurants to allow us in their outdoor seating areas. You are welcome. There are plenty of breakfast, lunch and dinner places, fancy and very casual, who set out a bowl of fresh water and let you enjoy the view and falling French Fries. Here are a few: Friday's Crab House, Mike's Wine Bar, the Market Chef.
Image
Image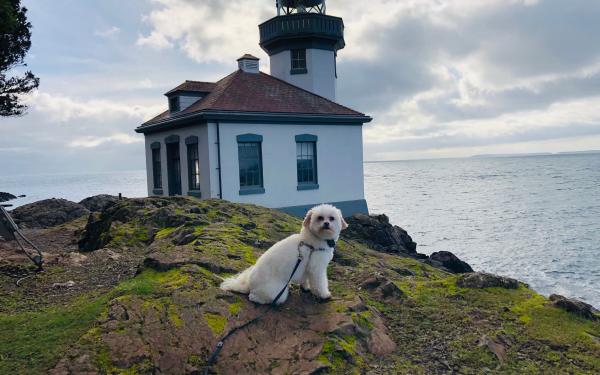 Text Editor
Pet Stores
There is an awesome pet store in Friday Harbor: Friday Harbor Pet Supply which has every specialty dog food there is, plus supplements and vitamins. Their own puppies are always well dressed in some costume or another. I have to admit, makes me a little envious at times.
Doggie Day Care
If your owners go on a whale watch tour or to a spa appointment, have them drop you off at the Animal Inn Wellness Center for your own pampering. Besides doggie lodging & day care, they offer puppy acupuncture & massages and free lullabies and bedtime stories, in case you are a little homesick.
Image
Image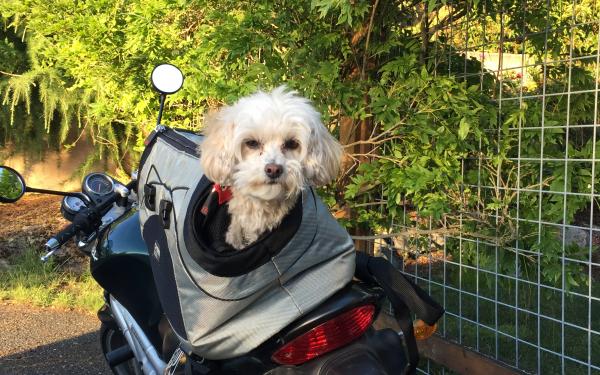 Text Editor
The V-Word
Until I met the people at the Island Veterinary Clinic, just blocks away from the Earthbox, I hated going to the doctor. The people there are so nice though, that I can't wait to go for my check-ups.  And, if you happen to stub your toe while you're here and need the doc to check it out, Dr. Sonja will take good care of you.
Image
Image