What better way to start your day that than strolling around Friday Harbor with a cup of good coffee.
Check out Earthbox Inn & Spa's seasonal coffee shop by the pool for amazing espresso drinks and light snacks.
Just a minute's walk from Earthbox will take you to the heart of Friday Harbor, and a variety of coffee shops. The Sweet Retreat, espresso stand, is the closest to our motel and offers a full range of coffee, confection and savory treats. For those with children or perhaps just a sweet tooth, don't miss their Mexican hot chocolate.
If you want atmosphere with your Americano, or maybe just something to read, check out Griffin Bay Books. Their coffee shop gem is tucked away at the back of this beloved book store and gives you a quiet escape from the bustling streets. For a larger and livelier coffee shop, head down to the ferry landing and visit the Bean. Spacious and light filled, this popular local haunt has an appetizing selection of sandwiches and cookies.
If you're heading out in your car and need to grab something to go, we recommend the two local drive-throughs. Roy's is a colorful downtown spot, and can get busy in the mornings, especially since it is next to the ferry landing. If you're already on your way out of town, take a detour to the corner of Spring and Mullis and sample Friday Harbor Espresso's menu. On a clear day you can see all the way to the Olympic Mountains as you pick up your order and head out.
Image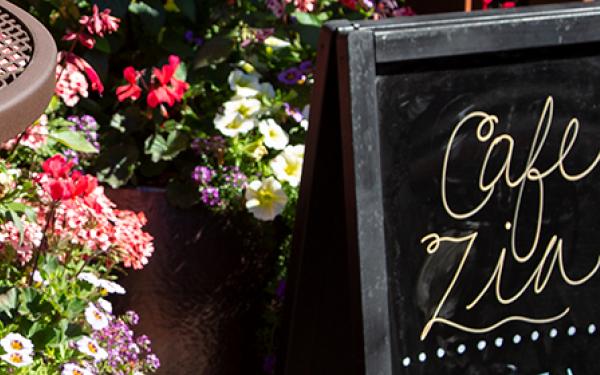 Image