Text Editor
Madrone Cellars & Ciders Tasting Room
So conveniently located right across the street from our sister hotel, the adorable Bird Rock Hotel, find Madrone's spectacular tasting room and large, outdoor wine garden. Striving to bring a little taste of Europe to the San Juan Islands, the organically and bio-dynamically grown wines are made with minimal intervention, with the goal of revealing the grape, terroir and story behind each glass. Enjoy a cheese or charcuterie board with a flight of wine or cider and bring a few bottles of this San Juan Island gem home with you.
Image
Image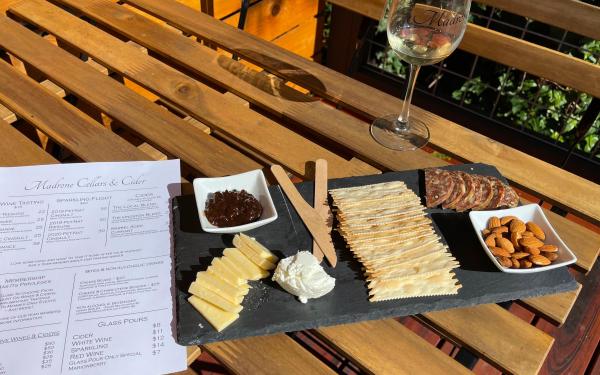 Text Editor
Everelse Wine and Beer Garden
This wine collective on the corner of Nichols and A Street features wines from the Orcas Island Winery, Archipelago Wines, AO Wines as well as guest selections, ciders and beer. Munch on local cheeses, cured meats, spiced nuts and fresh bread while sipping and sitting in the shade of old fruit trees. Check for pop-up cuisine from local chefs.
Image
Image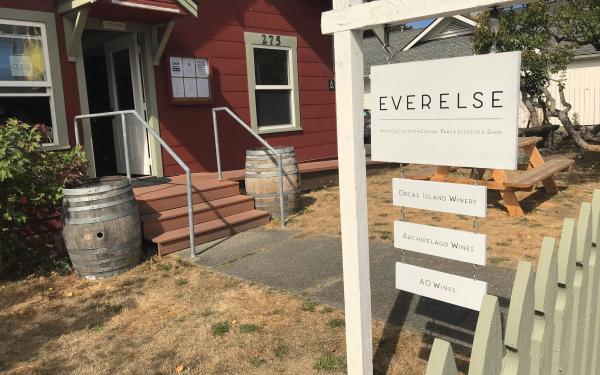 Text Editor
Picnik San Juan Wine Bar & Café
Tucked underneath Downriggers on Friday Harbor's beautiful waterfront, Picnik offers wines from all over the world with an emphasis on the Pacific Northwest as well as daily tastings and special wine events. In addition, as you may have guessed by the name, they prepare pre-ordered picnics with 24-hours' notice. Not just any picnics! Enjoy Graze Boxes from land or sea, baguette sandwiches, charcuterie, champagne, chocolate covered strawberries and more. Perfect for your whale watching tour or your sunset picnic at the beach.
Image
Image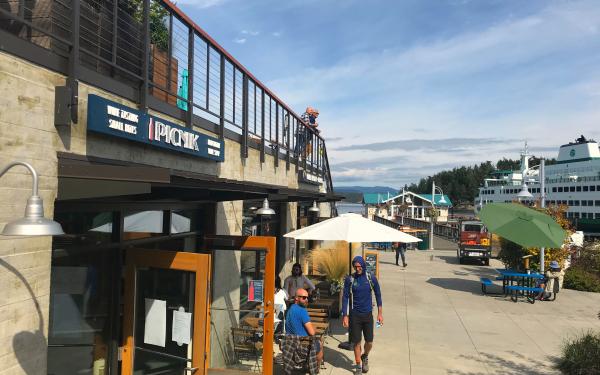 Text Editor
Friday Harbor Sky Bar - Anchors Away
Can't beat the view from this stunning rooftop bar overlooking the harbor. Enjoy flights of wine or sparkling wine you rarely get anywhere else from a constantly rotating selection, handpicked by the knowledgeable sommelier and owner Bex. Perfect while waiting for a table at your favorite restaurant or a lazy, sunny afternoon with good friends.
Image
Image