Updated: November 23, 2020
Come on up to gorgeous San Juan Island and enjoy this beautiful Fall. There are so many things to do this time of the year, even THIS year!
So you can plan your getaway and know what to expect, we've compiled a list of what activities, restaurants and shops, etc. are open on San Juan Island. Keep in mind, this list may not be complete, so you have an opportunity to explore and to let us know if you find hidden gems we should include. That being said, what is always open are the breathtaking beaches, our two national historical parks, the mountains and prairies, and our world famous whale watching park. We can't wait to see you! Remember, face coverings are required indoors and outdoors where 6 feet distancing is not possible.
The Spa at Earthbox:
We are currently offering massages, sugaring (hair removal) and eye lash extentions. Book your appointment here or give us a call today @ 360.378.3383
Text Editor
Museums:
Friday Harbor Whale Museum– gift shop only - daily from 10:00am to 4:00pm
San Juan Islands Sculpture Park– the 20 acres park near Roche Harbor is open year-round
Farmer's Market:
November & December: 1st & 3rd Saturday from 9:30am to 1:00pm 
Image
Image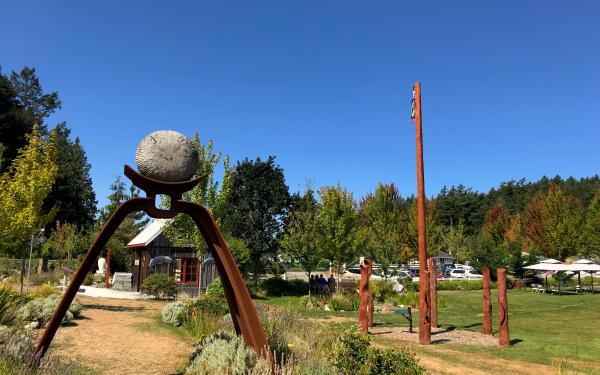 Text Editor
Restaurants in Friday Harbor -  Breakfast & Lunch:  TO-GO ONLY
Cheese Cake Café – Daily, 7:00am to 3:30pm, 360.378.0372
Cynthia's Bistro – Thursday - Monday, 9:00am to 3:00pm, 360.298.8130
Market Chef –  Tuesday - Friday 11:00am to 3:00pm, 360.378.4546
The Bean Café – Thursday - Monday, 7:00am to 1:00pm, closed Wednesday, 360.370.5858
Image
Image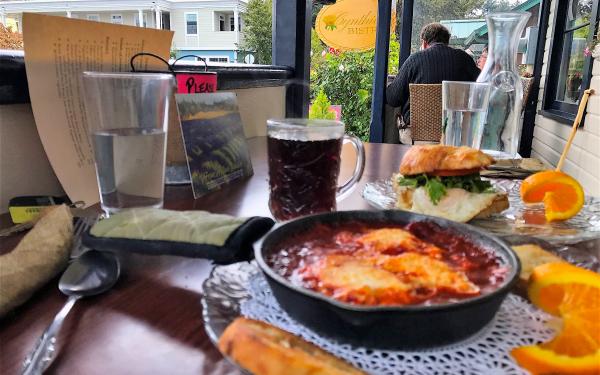 Text Editor
Restaurants Friday Harbor – Lunch & Dinner: TO-GO ONLY
Cask & Schooner – Monday & Thursday 4:00pm to 8:00pm, Friday, Saturday, Sunday noon to 8:00pm, 360.378.2922
Downriggers Restaurant – Daily 11:30am to 9:00pm, 360-378-2700
Topsl Sushi & Seafood Bar – Tuesday - Saturday, 4:00pm to 7:30pm, 360.370.7191
Vinnys Ristorante – Tuesday - Saturday, 4:00pm to 9:00pm, 360.378.1934
VanGo's Pizza – To-Go Only, Tuesday - Saturday, 4:00pm to 7:30pm, 360.378.0138
Image
Image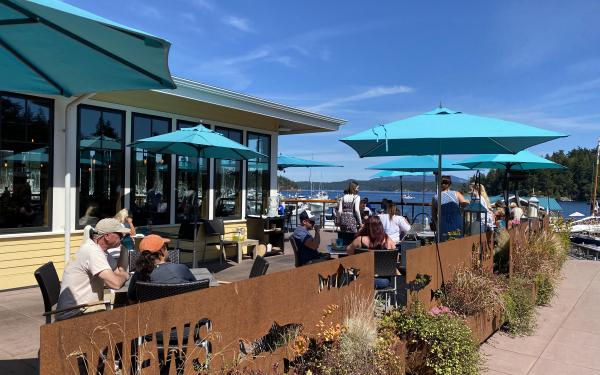 Text Editor
Shops & Galleries in Friday Harbor:
Arctic Raven Gallery – Monday - Friday, 10:00am to5:00pm, 360.378.3433
Be Chic Boutique – Sunday - Thursday, noon to 4:00pm, Fri & Sat 11:00am to 5:00pm, 360.378.4859
Deer Hazel Boutique- daily, 1:00pm to 5:00pm, 360.298.0351
Griffin Bay Bookstore – Tuesday - Saturday,  10:00am to 4:00pm, 360.378.5511
Serendipity Used Bookstore – Monday - Saturday, 11:00am to 4:00pm, 360.378.2665
Waterworks Gallery – Wednesday - Saturday, 11:00am to 3:00pm, 360.378.3060
Image
Image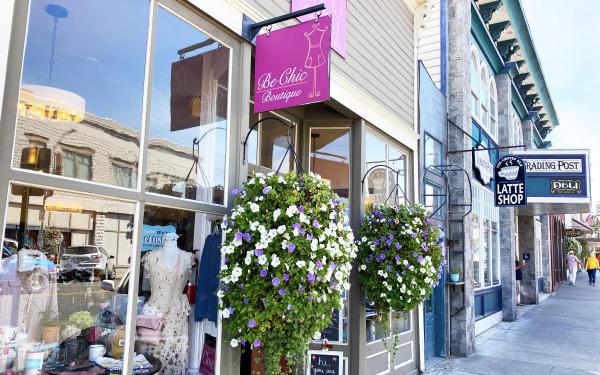 Text Editor
Farms/ Winery/Distillery/Brewery:
Pelindaba Lavender Farm – The farm fields are open year-round
San Juan Vineyards Tasting Room – Saturday, Noon to 5:00pm for glass and bottle purchases
San Juan Brewing – TO-GO ONLY - Daily from 11:00am to 8:00pm for lunch, dinner and amazing beer
San Juan Distillery – Saturday from 1:00pm to 4:00pm for tastings, free hand sanitizer (bring a container) and spirit and cider sales
Image
Image