2023
Going on a guided whale watching tour on San Juan Island truly is a once in a lifetime experience. The island archipelago is known for being the home of several families of Orca killer whales, as well as feeding grounds for humpbacks, greys, minkes, white-sided dolphins and porpoises. On a guided whale watching tour you'll likely encounter seals, Steller sea lions, Bald Eagles and every seabird you have ever heard of.
Text Editor
While we here at the Earthbox Inn & Spa adore all outfitters on the isle, their commitment to good stewardship, education and wild salmon restoration, we especially love San Juan Safaris for the variety of adventure tours they offer. Visit their cute office and coffee shop on the waterfront or ask us  - when you make your hotel reservation - to book a trip for you.
Image
Image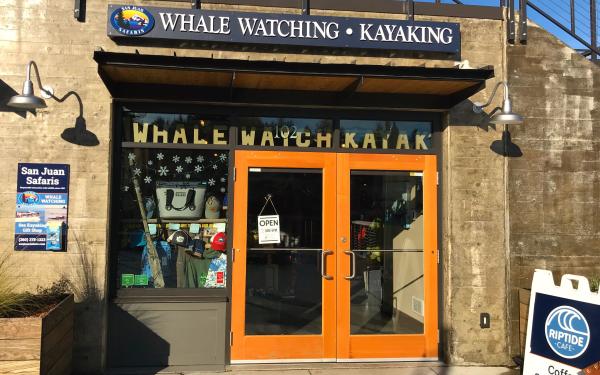 Text Editor
THE BIG BOAT
The Osprey is not only San Juan Island's largest whale watching vessel, with plenty of space to stretch out, the Osprey also features a galley with concession snacks, a variety of soda, beer, wine, hot chocolate, coffee, water and more. All San Juan Safaris' tours have between one to three naturalists onboard. The Osprey leaves from the Friday Harbor docks. Tours are around 4 hours. This tour is perfect for families with small kids or people who aren't sure if boating is for them.
Image
Image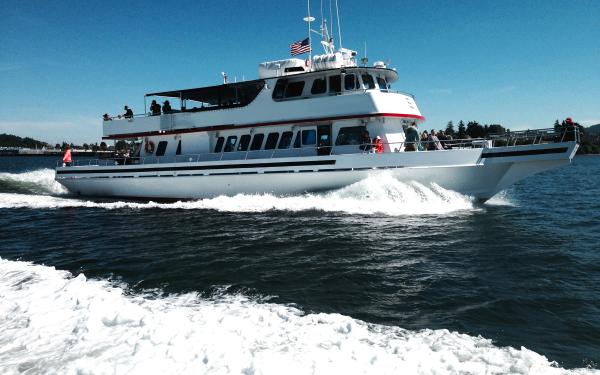 Text Editor
THE MEDIUM BOAT
The Sea Lion departs from Roche Harbor on the Westside of the isle during the summer, where the orcas are most often seen. Sea Lion has a walk-around deck, windowed cabin, bow seating and a head - that's "boat" for "bathroom". The deck sits 5 feet above the water and allows for great viewing. Tours are around 4 hours. The Sea Lion is an excellent charter choice for your family reunion or corporate retreat.
Image
Image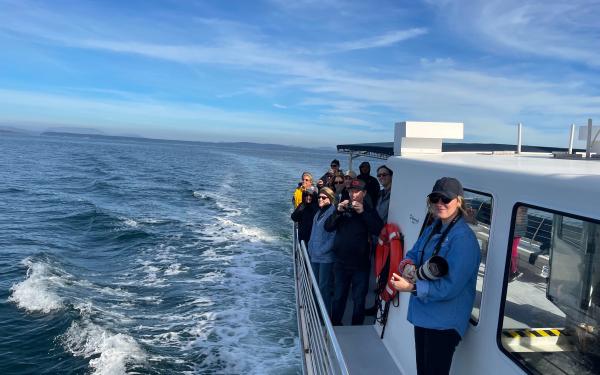 Text Editor
THE SMALL BOAT
The 35 feet long Kestrel is San Juan Island's fastest zodiac vessel—perfect for anyone looking for a high-speed adventure! Kestrel has a wraparound observation deck and restroom. You'll get fitted for high-quality exposure suits, because even on a hot day, once Kestrel is going fast, it's quite chilly out on the water. Kestrel goes out from Friday Harbor with 24 or fewer passengers. Tours are around 2 ½ to 3 hours.
Image
Image