San Juan Island makes for an amazing place for a family reunion or a business retreat. It is so close to Seattle, only 45 minutes by plane, and yet feels like you are far far away with its slower pace, pristine nature and unique things to do.
We at the Earthbox Inn & Spa have the guest rooms and conference center to accommodate reunions or retreats for up to 100 guests and are tickled pink to help you plan your event. Contact us: steffi@eartboxinn.com.
There are so many fun things to do on San Juan Island. We took the liberty to pick 9 awesome activities, which we think will make your reunion/retreat productive, fun and filled with laughter.
Text Editor
Sea Kayaking
Take your co-workers or family on a guided wildlife kayak tour with San Juan Outfitters . Let their knowledgeable guides tailor a tour just right for your group, endurance and skill level. Find out how long starfish can live, why eelgrass tastes like coconut and what is really going on deep down in a kelp forest. Call it team building or summer fun when you race the others in your group back to the dock and compare who got the wettest.
Image
Image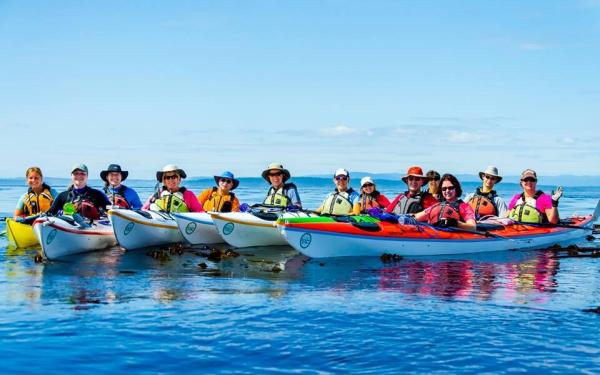 Text Editor
Volleyball at Jackson's Beach
Exactly one mile from the Earthbox, you will find Jackson's Beach, a lovely driftwood beach with an old salmon cannery on a spit and a volleyball court in the sand surrounded by prairie grass. Make an evening of it and bring charcoal and a slab of fish for the onsite grill.
Image
Image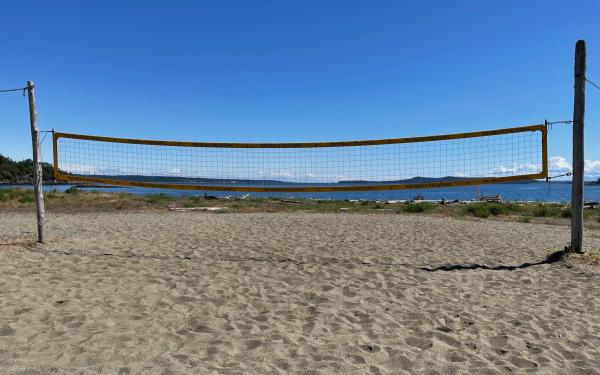 Text Editor
Whale Watching with San Juan Safaris
Charter a boat from our friends at San Juan Safaris, just a few blocks from the Earthbox, and go out on a whale watch tour tailored just to your needs. Maybe you'll want a catered lunch on the boat, go out shorter or longer than the whale watch tours of the general public, or go see Yellow Island, the tiny island covered with wild flowers, between Orcas Island and us.
Image
Image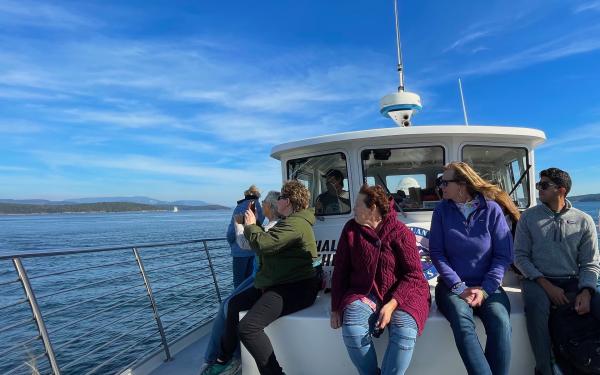 Text Editor
Distillery Tour  & Tasting
On the north end of San Juan Island, nestled between beautiful Westcott Bay and the lovely apple orchards for their cidery, you'll find quaint, boutique San Juan Distillery. Their informative and very tasty tours take about an hour. Their absolutely gorgeous all-copper Andreas still alone is worth a trip. San Juan Distillery's spirits are rarely distributed outside of San Juan County. Make sure to buy some gifts for friends and family, like Salish Juniper flavored Gin or Madrona flavored Brandy.
Image
Image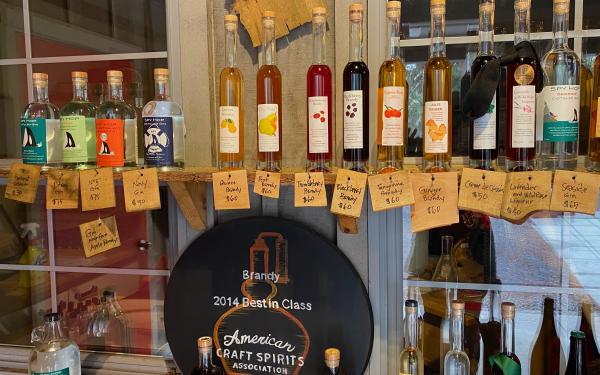 Text Editor
Play a Round of Golf
San Juan Golf & Tennis Club, home of the Celebrity Golf Classic, situated on stunning Griffin Bay with views of magnificent Mt Baker, features a beautifully manicured 9-hole golf course with alternating tee boxes that convert into a long and challenging 18-hole experience. Treat the golfers in your party to a round of Twilight Golf and a drink on the patio of the Greenside Grill.
Image
Image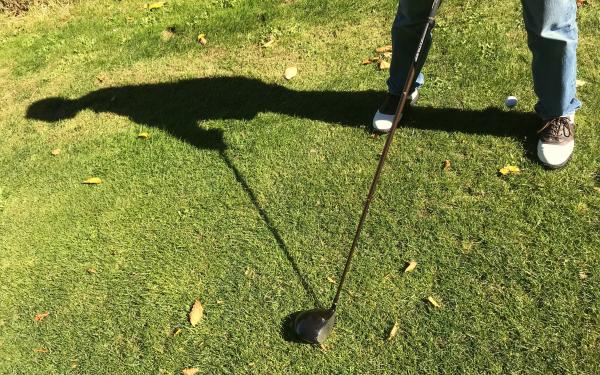 Text Editor
A Stroll through the Pelindaba Lavender Farm
Close to 20 years ago Stephen Robins acquired today's site of the farm to simply protect it from development. Since then it has grown, literally and figuratively, from a piece of land with some pretty purple scrubs to the vertically integrated model of sustainable agriculture it is today. Pelindaba grows and manufactures certified organic, handcrafted, lavender products for botanical, culinary, body care, therapeutic, and household use and distributes them nation wide.The farm is absolutely gorgeous, open to the public year-round, with the "peak of purpleness" being July & August. Admission is free. 
Image
Image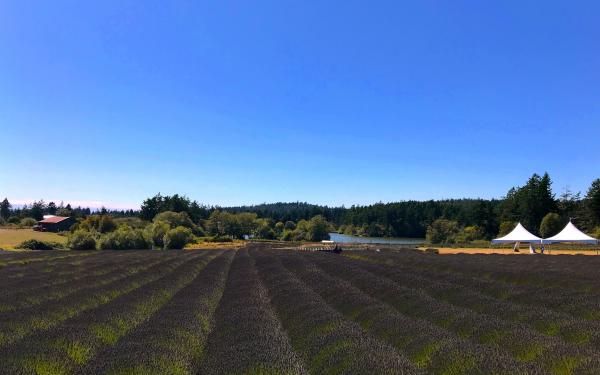 Text Editor
San Juan Islands Sculpture Park
Take everybody on a literal arts walk. The 20-acre Sculpture Park, adjacent to Roche Harbor Resort, features over 150 unique sculptures around a freshwater lake, the Westcott Bay waterfront, with trails through majestic woods and sunny fields. Dogs are welcome, kids are free and encouraged to make their own art. There are very cool family picture opportunities as well as sweet places to picnic and watch wildlife.
Image
Image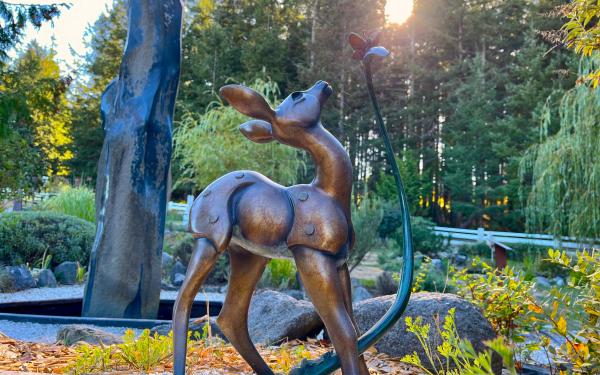 Text Editor
Wine Tasting
There are five wine bars in walking distance to our Earthbox Inn & Spa, offering excellent libations, live music, open mics and lovely snacks. Don't miss picturesque San Juan Vineyards three miles out of town and their fantastic tasting room.
Image
Image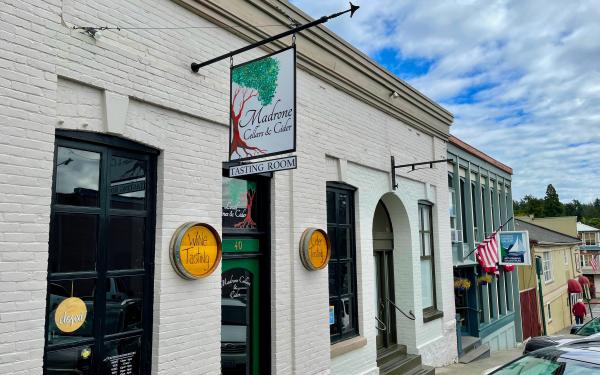 Text Editor
Bonfire at Southbeach
Buy a couple of bundles of wood and the works for S'mores and head down to South Beach in American Camp. South Beach is San Juan Island's longest beach. The sun sets to your right over the snowy tops of the Olympic Mountains, while the moon rises to your left above Cattlepoint Lighthouse. Besides astonishing beauty, you'll see foxes, bunnies, bald eagles, otters, seals, sea lions, Orcas and every sea bird you have ever heard of. There is magic here and you can feel the power of Mother Nature. - See more on our blog at How I Got Married on San Juan Island (really!).
Tell stories around the fire, go on a walk, watch for wildlife and Mt Rainier, which you can see on clear days like a toy in the far distance.
For more help on planning your retreat, just call and talk to us, we're super happy to help!
Image
Image