"Almost everything will work again if you unplug it for a few minutes, including you."– Anne Lamott
Wise words indeed. We here at the Spa at Earthbox highly suggest making that (at least) an hour on your weekend getaway to San Juan Island. A massage is not only a relaxing treat on your vacation, massage therapy also offers many lasting and some surprising health benefits to your body and mind. A professional rub-down relieves stress; anxiety and depression; improves circulation; helps with postoperative, lower back, osteoarthritis, and fibromyalgia pain; flushes out toxins; enhances exercise performance; and is unbeatable at easing chronic pain.
Text Editor
Our cozy Spa offers four different massage treatments. All can be tailored to your needs and amended with our luxurious add-ons.
1) Open Sky Earthbox Signature Massage
Our absolute favorite to give and receive, this full-body Swedish massage incorporates aroma therapy and hot stone work, as well as body exfoliation and a mini-facial. The ultimate indulgence.
2) Soothing Sea Swedish Massage
Our classic Swedish massage relaxes your entire body with gentle kneading and long flowing strokes. This treatment is an excellent choice if you haven't had a massage in a while and wish to increase your circulation and decrease your stress level.
Image
Image
Text Editor
3) The Sun Rises Therapeutic Massage
Building on Swedish massage strokes, this deep tissue treatment works on the deeper muscle layers and targets specific problem areas. Choose this treatment if you have an area that is bothering you, are rehabilitating, or suffer from chronic pain.
4) Beach Stones Hot Stone Massage
Our Hot Stone massage incorporates stones collected on island beaches and aromatherapy into a Swedish massage treatment for deeper relaxation and to ease muscle tension. Stones move energy to places where it's depleted and remove energy from places of excess. Let the island help you heal.
Image
Image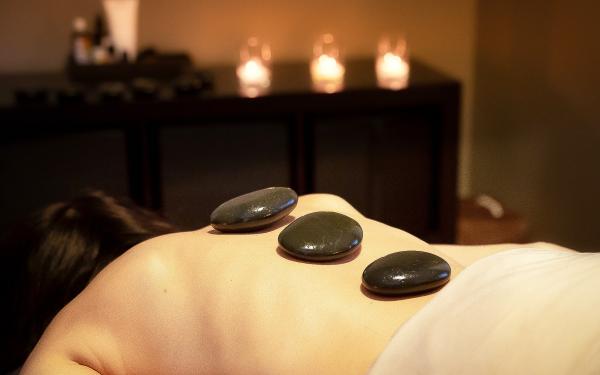 Text Editor
Tips for Before
Don't eat a heavy meal right before your treatment.
Take a shower.
Be 15 minutes early to have time to check-in, browse our cosmetic lines, and have a soothing cup of tea.
Don't be shy. Communicate with your massage therapist. That's what we are here for. It's YOU time!
Tips for Afterwards
Drink plenty of water to help flush out toxins. This is really important.
Eat a light meal or snack. Your metabolism is boosted after your treatment. Yeah!
Take a bath for even more relaxed muscles.
Observe how you are feeling with a kind and loving attitude. Sometimes a massage can release emotions previously carried in your muscles. Feel them, notice that you are feeling them, then let them go and go back to your island vacation.
We can't wait to help you unwind. Make your appointment today.
Image
Image