We've all been there, waking up on our romantic weekend getaway in paradise and feeling exhausted, not quite right in the belly, sporting a brand new zit with our hair looking awful. The skin is our biggest organ and is a telling sign for what's going on in our bodies. There is a lot you can do to help with travel trauma. Check out these helpful tips from our knowledgeable staff:
Text Editor
1. Combat Stress
Planning a trip can be stressful at times. Who's feeding the cat, did you make ferry reservations, will everyone get along? Schedule yourself a relaxing massage, nourishing facial or rejuvenating body treatment at our adorable Spa at Earthbox. Every time you get nervous about your trip, picture yourself in one of our comfortable rooms, smelling soothing essential oils and relaxing deeply.
Image
Image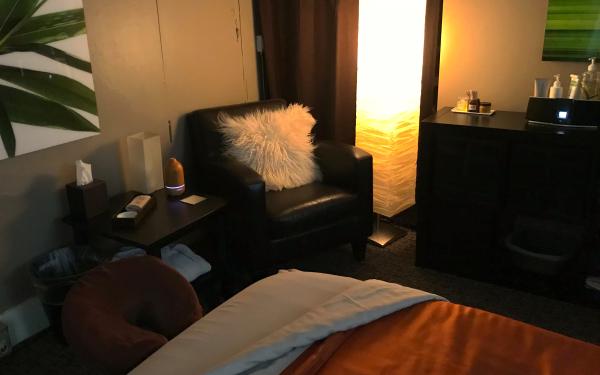 Text Editor
2. Dermaki skin care  - the  answer to puffy eyes and skin blemishes
Our line of natural-based, high-performance skincare products, Dermaki Skincare features crafted therapeutic oil blends and the finest botanicals, balanced with proven key actives to create outstanding products. For skin blemishes try the Dermaki Acne Spot Treatment. It contains a potent mix of vitamin A (Retinyl Palmitate) and Tamanu Oil to tackle acne at its source. It's strong enough to treat all types of blemishes and breakouts, yet gentle enough for those with sensitive skin, eczema, or psoriasis. It's oil based and hydrating enough to use as a moisturizer. 
For puffy eyes use Dermaki Eye Complex. Revive tired eyes and smooth the appearance of fine lines and wrinkles with our multitasking Eye Complex. With powerful de-puffing ingredients including peptides, vitamin C, Pearl Powder, and hyaluronic acid, this potent under-eye cream will help give your peepers the appearance of eight hours of sleep. 
Image
Image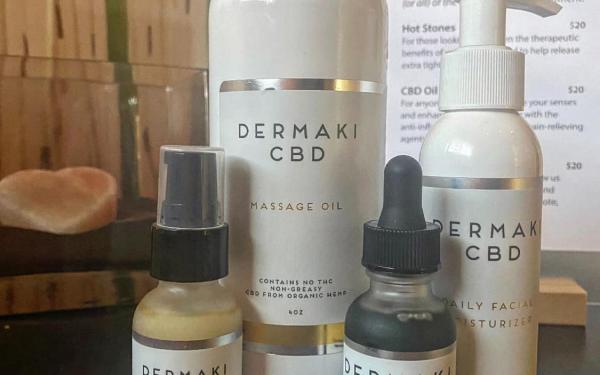 Text Editor
3. Nourish your hands
Do your hands get painfully dry when on the road? Worry not. We here at the Earthbox Inn & Spa provide body care products from the local Pelindaba Lavender Farm in our guest rooms. Their Lavender Lotion is simply amazing. If you love it as much as we do, pick some up at our gift shop for your trip home.
4. Make it a Good Hair Day
Do different water and unfamiliar products have your hair in a tizzy? Add a Moroccan Oil hot scalp treatment to your massage or facial. A great oil to help keep hair silky and soft.
Image
Image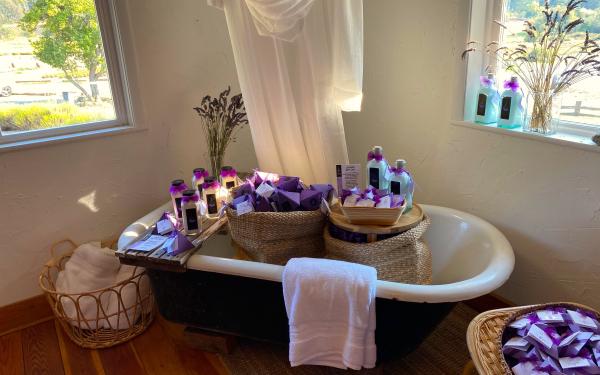 Text Editor
5. Hydrate. Then Hydrate some more.
Dehydrated skin becomes dry, flaky and wrinkled. Dehydration also affects mood and energy levels. Drink more water than usual, especially when you travel by air. We here at the Earthbox Inn & Spa have  filtered water available in our lobby for you to re-fill your water bottles often.
6. Use Sunscreen – always
The gentle ocean breeze on our gorgeous isle will make your forget the true intensity of the sun at times. Always use sun screen, especially when going kayaking or whale watching, especially when it's cloudy. Try Intellishade TruPhysical with Sunscreen from our Revision product line, which provides one-stop-shop daily coverage.
Image
Image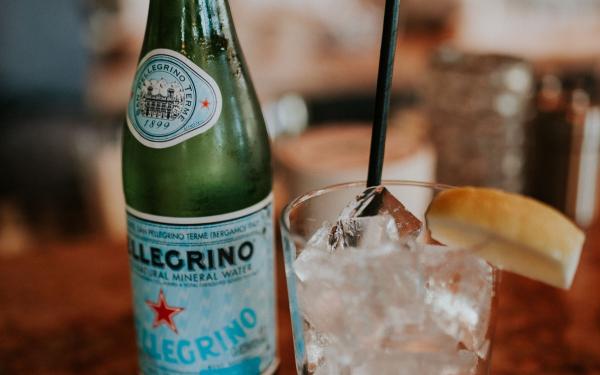 Text Editor
7. Watch what you eat
Eating poorly will affect not only your skin and your tummy, but also your overall well-being. Take some shelf-stable probiotics on your trip and start taking them a few days before you travel. Luckily there is nothing easier than eating healthy on San Juan Island. Many restaurants serve healthy, seasonal, island grown food, like fresh salads, lamb burgers, homemade soups and seafood.
8. Sleep well
Not sleeping in your own bed, unfamiliar surroundings, strange sounds or no sounds at all, can cause insomnia at times. Go for a stroll through the cute coastal town of Friday Harbor after dinner or go for a swim in our pool. Turn the thermostat down before going to bed. Get some essential Pelindaba Lavender Oil at our lobby giftshop and dab some on your temples and or better yet, treat yourself to one of our Essential Oil Diffusers as your gift that keeps on giving.
Image
Image