As soon as you step foot on Alchemy Art Center's land, just up the road from the lovely Pelindaba Lavender Farm, you are greeted by a flock of chickens, absolutely stunning sculptures and magical buildings straight from a fantasy novel. The whimsical art center in the heart of San Juan Island has been offering classes, workshop, seasonal artist residencies and a whole lot more since 2018 to San Juan Islanders and visitors alike.
Text Editor
A local non-profit, Alchemy Art Center is the brain child of talented local artist Maria Michaelson, who's sculptures delight along mystical paths and behind trees and her partner and magical building designer Eben Shay.
Image
Image
Text Editor
In addition to classes, Alchemy provides a communal ceramics studio, a photography darkroom, and a printmaking studio to affordably rent or trade. Check out the open studio on the last Wednesday of each month to see if there is a workshop meant just for you!
Image
Image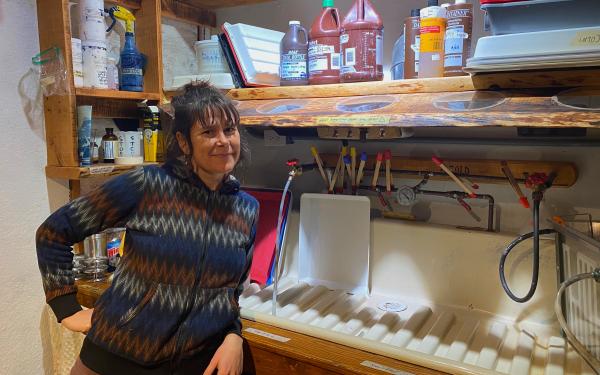 Text Editor
Their 35-foot Geodesic dome provides space for art shows, live music and offers pop-in yoga classes by the Flow Collective three times per week.
Image
Image
Text Editor
Alchemy Art Center also has a weekly booth at the San Juan Island Farmer's Market in Friday Harbor, offers free family art activities in Summer at the renowned San Juan Island Sculpture and inspires kiddos at Island Rec and Camp Eagle Rock.
Image
Image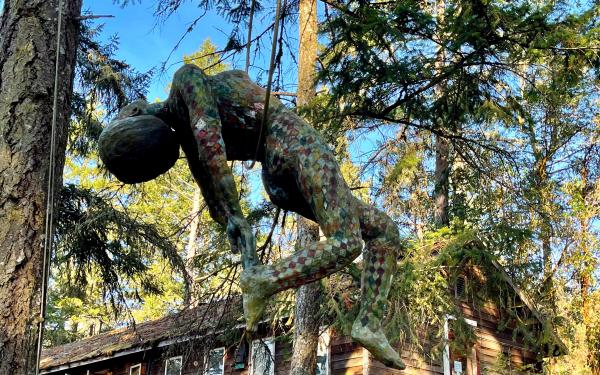 Text Editor
Maria, Eben and the gang deeply believe in access to tools and space to artists of all ages and economic status and offer FREE artists residencies and internships during the summer months. Those lucky folks get to stay in the most magical cabins, like the owl or hobbit house, and have access to a communal kitchen.
Image
Image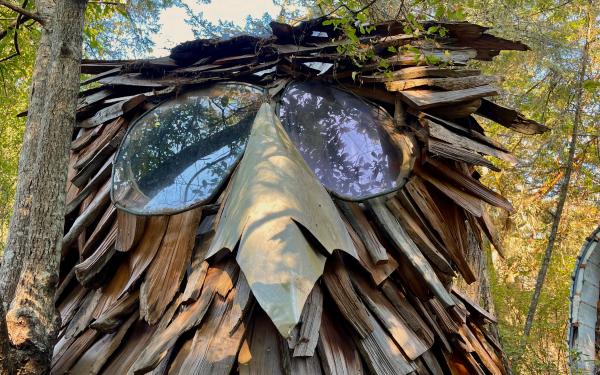 Text Editor
More magical places are on their way. Eben's latest passion is building a wooden tower with wood he milled from the land to bring a little European castle flair to the place. He also hauled a boat off the local Cady Mountain and is fixing it up to be a future artist residence. So very cool!
Image
Image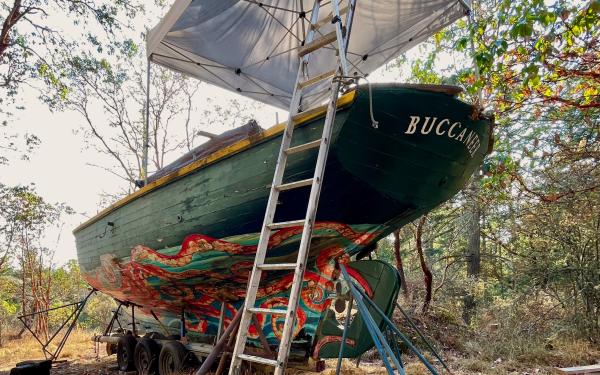 Text Editor
Treat yourself to a ceramics, textile or photography class while on the isle. Check for pop-up exhibitions, yoga retreats and holiday markets. Buy a private pottery class for you and your girlfriends or support the center with a tax deductible donation.
Image
Image