San Juan Island in Winter is delightful, affordable and uncrowded. While we do have these useful tips for you, anytime you visit San Juan Island, there is no need to over-plan. Leave room to simply be and let the day unfurl, wander, be curious, and let the island's magic ensue.
Text Editor
Weather
Winter in the San Juans is temperate. We do get our share of rain, wind, frost and even snow sometimes. More often though, it's crisp and sunny, because we are tucked between the Olympic Mountains and Vancouver Island, and get to enjoy living in the light of the Olympic Rain Shadow. It rains roughly half as much here as in Seattle, and even on very dreary days, the sun often makes an appearance for a rather dramatic sunset.
Image
Image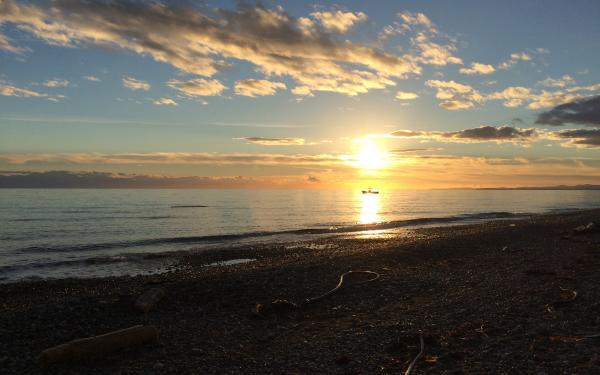 Text Editor
Ferries & Taxis & Bikes, oh my
The Washington State Ferry, serving San Juan Island from Anacortes, runs year-round in (almost) every weather and is worth the trip alone--it's such a gorgeous ride. Currently, the Washington State Ferries are operating on alternate schedules on most routes. For San Juan Island that means one less boat per day than on the normal winter schedule. Car reservations aren't taken at this time. That being said, it's still very easy to make the ferry since it is the "quiet" time of the year here.
Alternatively, you can leave your car in Anacortes, at the ferry landing, and walk on the ferry, which has the added benefit of being much more affordable than bringing your vehicle. The ferry docks in downtown, completely walkable Friday Harbor. Public transportation is not available during the Winter months, but there are taxis, as well as our beach cruiser bikes to check out for free and take for a spin to the nearest beach. Our bikes are single speed, super fun, but not meant as your sole transportation option to explore the entire island.
Image
Image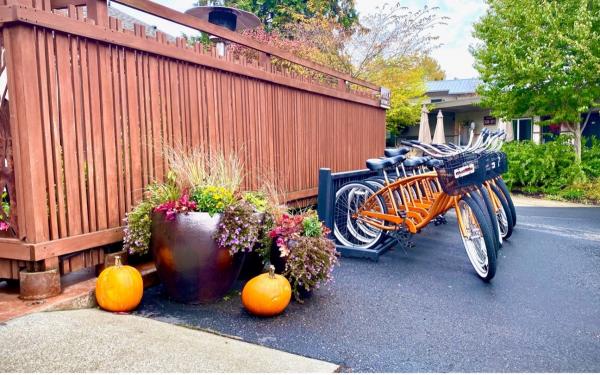 Text Editor
Take advantage of lodging and spa specials
Before you go always check our amazing lodging and spa specials and remember to book direct. When you book through our website or over the phone (360-378-4000 ext 1), you communicate with us here on the ground, the same folks who check you in and bring you more pool towels. We know our property inside and out, know the cutest dog-friendly room, the quietest or most romantic places to stay and the best options for a family of five or your six girlfriends and you. You can book spa treatments, whale watch tours and in-room goodies, like chocolate and champagne, with us. There are no hidden fees, lost reservations or hassle with changing or cancelling your booking and we always offer the best prices and match if you happen to have found something cheaper somewhere else.
Image
Image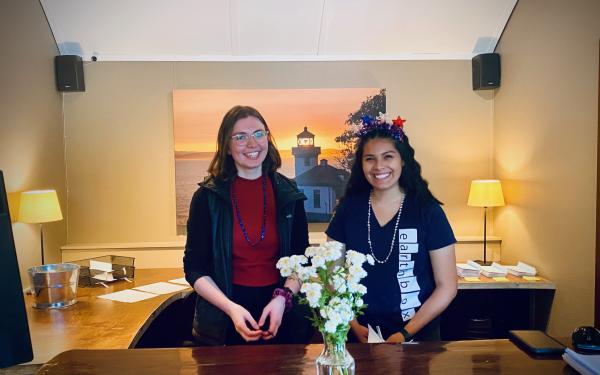 Text Editor
Al Fresco Lunches with a view
Eating out for all meals can get spendy. How about eating your lunch outside instead? Grab some local, smoked seafood, a crusty bread and a bottle of wine and go to the whale watch park to look for Orcas. Or head to South Beach with s'more makings and hot cocoa and have a winter bonfire with a view, before coming back to the hotel and warming up in our hot tub. Ask us at the front desk for bottle openers, compostable cutlery, paper plates and cups.
Image
Image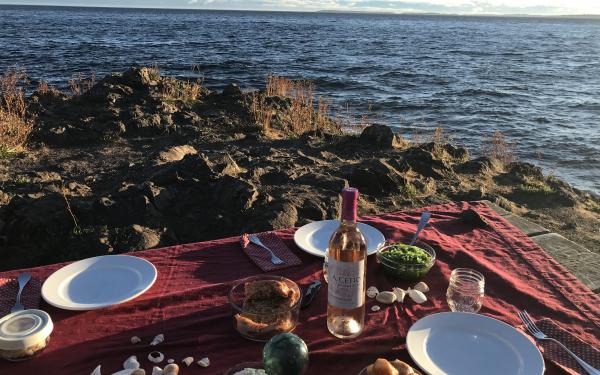 Text Editor
Art & Markets
There are nine galleries, three museums and countless shops offering local arts and crafts within a three-block radius of our Earthbox. The Winter's Farmer's Market offering food, arts and crafts, live music and chair massages, is held every first and third Saturday at the Brickworks. Explore the free (donations welcome), dog-friendly San Juan Sculpture Park on the north end of the isle, displaying over 150 sculptures on 20 acres along five trails through the woods and along beautiful Westcott Bay. The park is a great place for a picnic as well.
Image
Image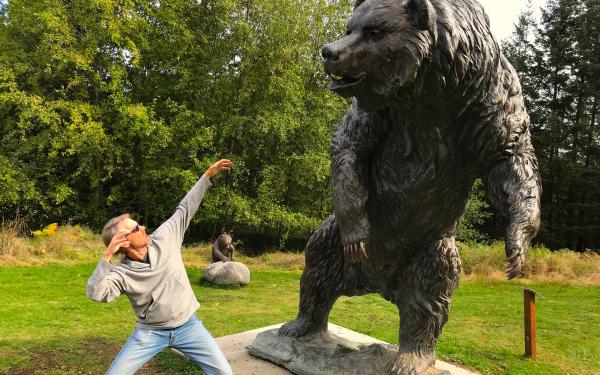 Text Editor
Hiking & Birding & Wildlife Watching
Winter is an incredible time for birding in the San Juans. Over 300 seabirds call the island their Winter home. One of the best places to watch birds is on the south shores of Cattle Point Light House in American Camp National Historical Park, where the Haro Strait meets the Strait of Juan de Fuca. You'll also find Steller sea lions there, as well as seals, foxes, bunnies, eagles and sometimes Orca whales. Bring those binoculars. Check out our 5 Favorite Hikes in this article.
Image
Image