The San Juan County Fair is held every August (this year: August 16-19, 2023) at the Friday Harbor Fairgrounds within walking distance of the ferry. It's a festive affair which includes 4-H animals on display, a vast and delicious food court, carnival rides for the young'uns, arts and crafts booths, and live music and talent shows going late into the night.
Text Editor
Our family loves most that there is something for everyone to enjoy, for days. It's a haven for kids, especially city kids, who may have never touched the soft ears of a baby lamb before. Teenagers will have a riot doing their own thing without the parental unit for an hour. My husband loves the beer garden and live jazz. The most engaging for me are the extensive art, fiber, photography, writing, and sculpture displays of the county's residents. It feels like being in a really cool museum with food, stuff for sale, and rabbits to pet. So much to learn, about agriculture and rural life, environmental issues, and island specific challenges. The San Juan County Fair is on our books this year for sure.
Image
Image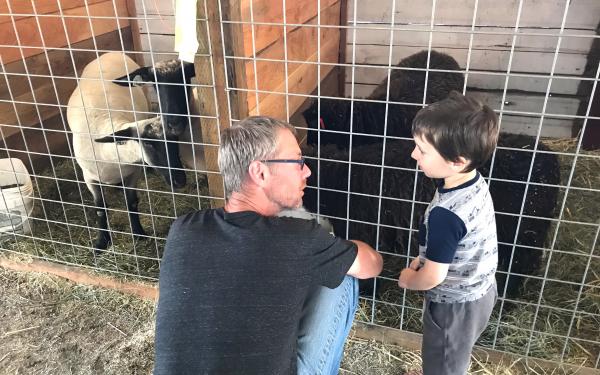 Text Editor
Fair Tips from our Family:
Reservations, Reservations, Reservations
August is one of the busiest months to travel to San Juan Island. Make sure you have ferry and hotel reservations. We always stay at the Earthbox Inn & Spa, where they have a pool and you can leave your car and walk the four blocks to the fairground.
Fair Tickets
If you are at all considering going there twice, get a season pass for $25 as opposed to a single day entry for $15.
Image
Image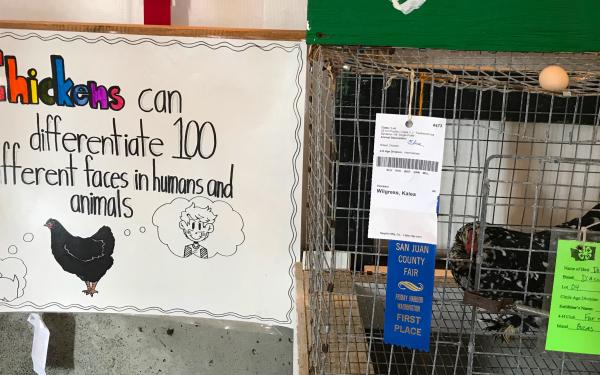 Text Editor
Events
Check the Fair schedule so as not to miss your favorite band, recycled fashion show, or bake off.
Good to know
Bring cash, because you're sure to find very cool gifts. Bring a healthy appetite; there are local food vendors serving lunch and dinner from cuisines all over the world. Always use the hand sanitizer provided outside the animal barns before eating. Talk to people- you might find yourself in conversation with the main act, the owner of the winning pig, or the painter of the painting you so admired. Bring plenty of time and have tons of fun.
Image
Image