There are so many wonderful things to celebrate in May on San Juan Island: Mother's Day, the Friday Harbor Opening Day Boat Parade, Memorial Day and - last but not least - our rich island history. May is "History Lives Here" Month on San Juan Island. With two National Historical Parks stretching over 2,141 acres, a historic downtown and our fantastic outdoor historical museum, we have a lot to celebrate. Come and join us!
Text Editor
Historic Friday Harbor
Friday Harbor, the only incorporated town in the entire San Juan Island archipelago, is well over a century old. The first thing you'll see when driving off the ferry are the two giant elm trees, planted in 1922, to commemorate Army and Navy servicemen lost in WWII. Many buildings, among them our cute sister hotel, the Bird Rock, are over 130 years old. Our very own lobby and spa are historic, former family homes. Don't miss the grounds, cool old buildings and artifacts and the occasional free, live music at the outdoor San Juan Historical Museum a few blocks from the Earthbox Inn & Spa. They have an open house on May 7, 2022.
Image
Image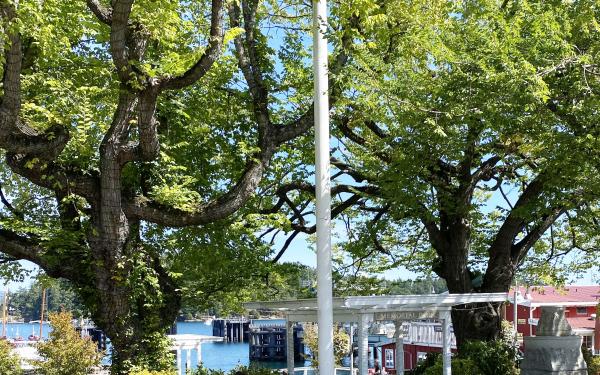 Text Editor
Coast Salish People
English Camp is one of the sites of a former Coast Salish village, whose existence was only formally acknowledged by the erection of a Totem Pole at the site in 2016. At American Camp, the area between South Beach, Mt. Finlayson and Cattle Point Lighthouse were Coast Salish summer village sites as well. They have the saying: "When the tide is out, the table is set." Archeological finds suggest the Coast Salish fished and gathered in the San Juans for over 8,000 years.
Image
Image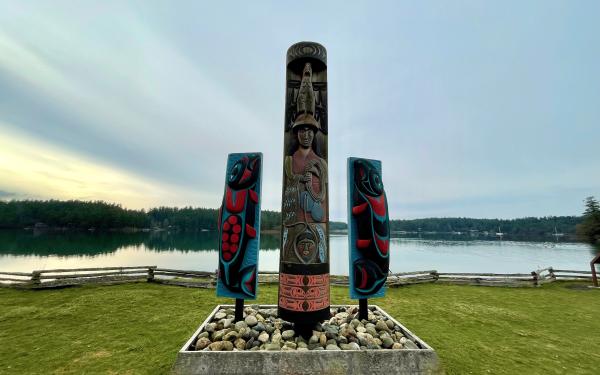 Text Editor
National Historical Parks – English Camp
Tour the formal English garden, Royal Marine cemetery and barracks left behind by the peaceful British and American occupation from 1859 to 1872. Join Ranger Vouri on May 7, 2022, for a guided walk and talk on the place's hidden history.
Image
Image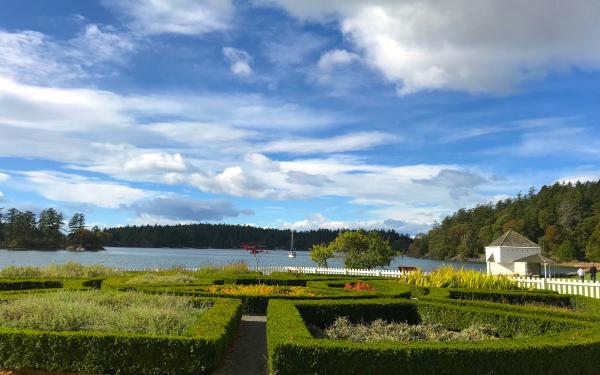 Text Editor
National Historical Parks – American Camp
Vast American Camp offers many stunning hikes, a brand new visitor's center, the iconic Cattle Point Lighthouse and miles and miles of beaches and cliffs surrounded by the glistening Salish Sea. In May and June respectfully observe the baby foxes playing on the prairie.
Image
Image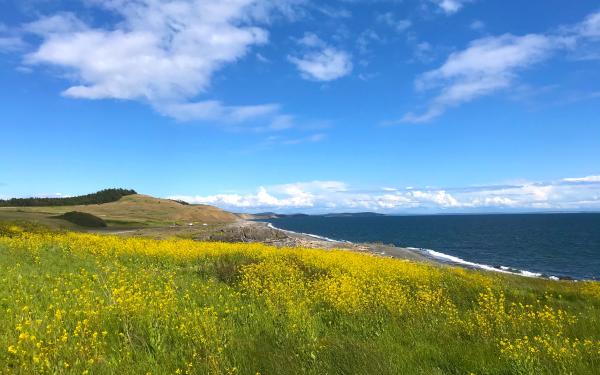 Text Editor
Lime Kiln Lighthouse & Park
Built in 1914, in what is today colloquially called the whale watching park, Lime Kiln Lighthouse is still operational and doubles as a visitors' center in the Summer, where people can learn about Orcas and other wildlife frequently seen from shore. The 42-acre state park features whale watching platforms, a rebuilt lime kiln, picnic benches and restrooms. The path from the parking lot to the lighthouse is ADA and stroller accessible.
Image
Image