We recently had the absolute pleasure of touring the fabulous San Juan Brewing Co in beautiful Friday Harbor. It was a special treat, since head brewer/owner Jesse Visciglia, just as understaffed as the rest of the world, was in the middle of training two new staff, preparing for the ginormous Earth Day festivities sponsored by the brewery and in general was busier than ever before. Thank you for your time, Jesse!
Text Editor
We had so much fun on our special tour. In their 15bbl Brewhouse San Juan Brewing produces around 2,000 bbl per year. It is incredible how much excellent beer this small, very well equipped brewery makes.
Image
Image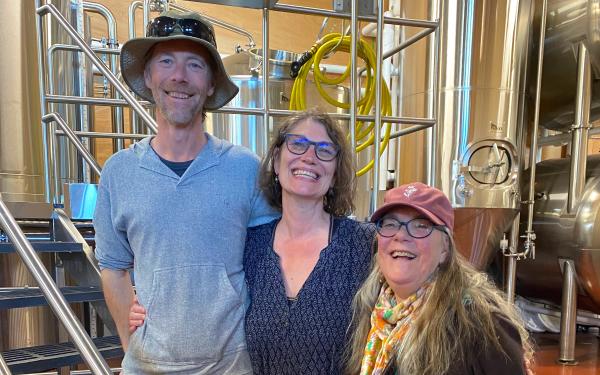 Text Editor
San Juan Brewing and their spacious, comfy brew pub with lovely outdoor patio, opened their doors in July of 2017 and brews true-to-style beer with an emphasis on Old World Ales and Lagers. Most micro-breweries, because of their small foot print, make as much beer as possible in the shortest amount of time, tending to concentrate on ales and sometimes rush. Ales take only 3-5 weeks to produce, where lagers take 6-8 weeks. Jesse doesn't rush.
Image
Image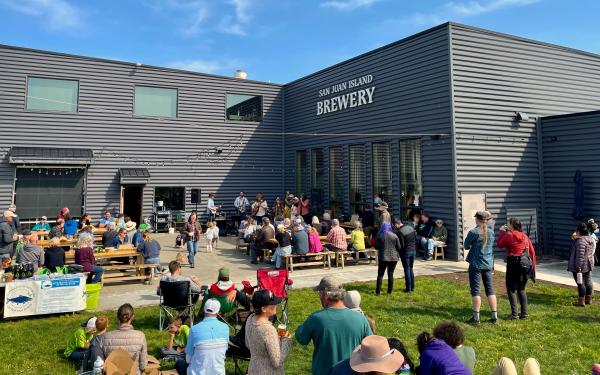 Text Editor
San Juan Brewing produces some of the tastiest, cleanest, crispest, lagers in the Pacific Northwest and the ales are absolutely amazing too. Jesse sources his ingredients with care. The malted barley comes from Bamberg, Germany, England and as well from the Skagit Valley. Beautiful Yakima Valley provides the hops. The filtered water from pristine Trout Lake, San Juan Island's watershed, is of excellent quality.
Image
Image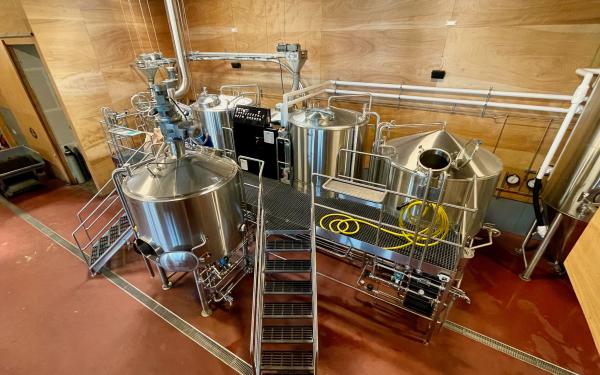 Text Editor
Good beer is made from barley, hops, yeast, water and nothing else. After the barley is milled, it is mashed to release its sugars, the boiled with hops. Then the mixture is cooled, transferred to the shiny fermentation tanks you can see through the huge glass wall separating the brewery from the pub. Yeast gets added - top fermenting for ales, bottom fermenting for lagers - to eat the sugar and produce alcohol and CO2.
Image
Image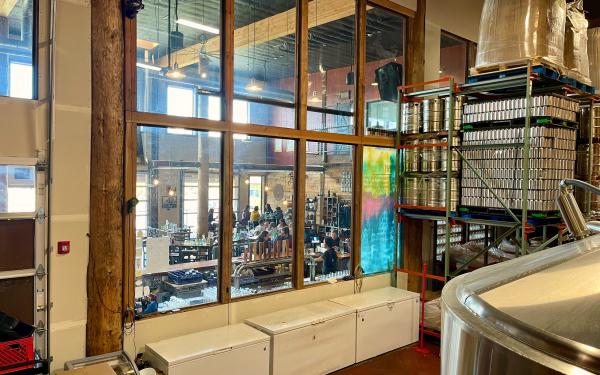 Text Editor
Here is where San Juan Brewing is so unique and Jesse's experience really shines: almost all beer has CO2 added before kegging, bottling or canning. CO2 though is very expensive on an island. It can't be transported on the ferry due to its cryogenic nature and needs to be barged over from the mainland. To offset the extra cost, Jesse keenly observes and adjusts the naturally produced CO2 on all lagers, so additional CO2 is not necessary. 20% carbonation is added to the ales.
Image
Image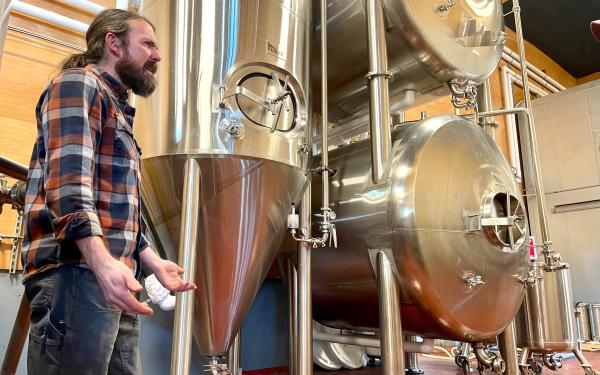 Text Editor
After beer reaches is full potential, it is filtered, carbonated if applicable, and stored in 1,000 gallon bright tanks. San Juan Brewing's bright tanks are located in their walk-in cooler and directly hooked up to the taps in the brew pub. Genius!
Image
Image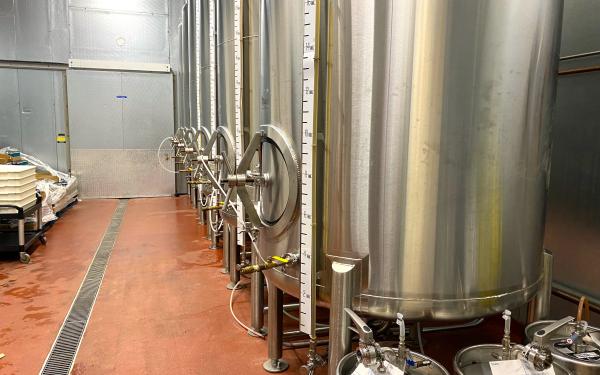 Text Editor
Jesse's newest pride are a new walk-in cooler for storage and a tap tree hooked directly to the outdoor patio. Summer, here we come!
Image
Image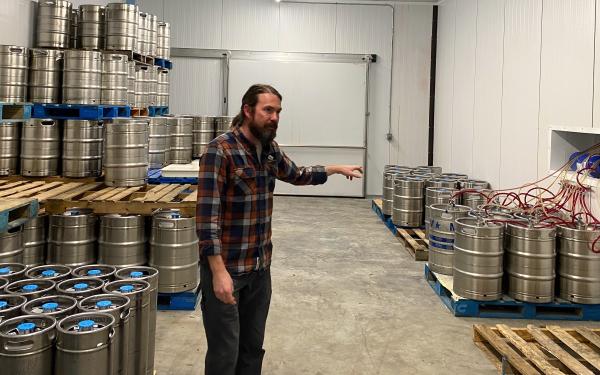 Text Editor
Psst. Did you know you can add-on San Juan Brewing beer to your Earthbox Inn & Spa reservation and have cold, excellent brews ready in your room when you arrive? Yes!
Image
Image