Fall on San Juan Island offers it all: Summer adventures, Autumn abundance, rich culture, deserted beaches and a third of the rainfall Seattle experiences this time of the year. Here are our 7 most favorite Fall activities:
Text Editor
1) In Search of Humpbacks
Treat yourself to one of the last whale watching tours of the year with our friends at San Juan Safaris, just a few blocks from our Earthbox Inn & Spa. They offer classic and adventure wildlife tours on weekends through October. You might get a glimpse of the new Orca babies, see seals and sea lions, Bald Eagles and almost certainly Humpback Whales. In Fall they prepare for their Winter migration to Mexico and Hawaii, where they mate and breed. Then they come back in Spring with their babies - a whopping 6,000-mile migration - during which they don't eat! When they do finally eat, they need 1½ tons of food per day.
Image
Image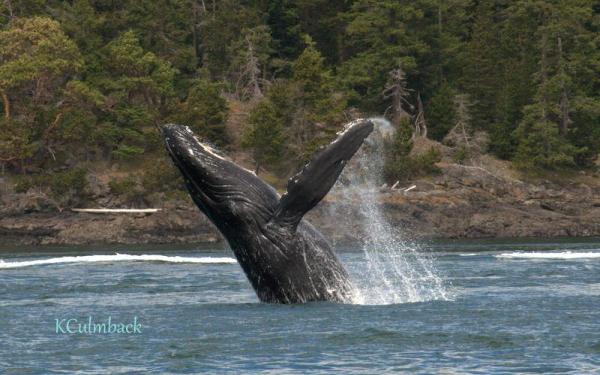 Text Editor
2) Authentic Oktoberfest
Renowned San Juan Brewing in Friday Harbor puts on an incredibly authentic and fun Oktoberfest on October 1, 2022, complete with Oktoberfest Bier, sausages, dirndls and German drinking games, like who can hold a full stein with stretched out arms the longest. For those of you, who nerd out on micro-brewing facts, here is one: Head brewer Jesse painstakingly adjusts the natural CO2 levels of all his lagers and doesn't add any additional carbonation. To ship CO2 to the island is very expensive, so he found a way for his lagers to only contain naturally produced CO2. They are delicious.
Image
Image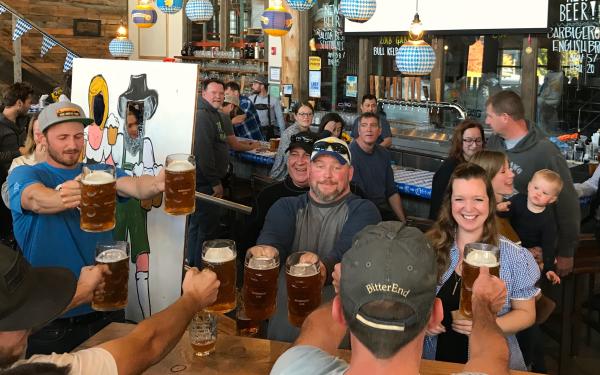 Text Editor
3) Fall Foliage Hike
Head out to English Camp National Historical Park and hike amidst the turning Big Leaf Maples, Madronas and Garry Oaks up Mt Young for breathtaking views, raptor watching and a picnic in the soft moss. Did you know Garry Oaks are 30 years old when they first produce acorns?
Image
Image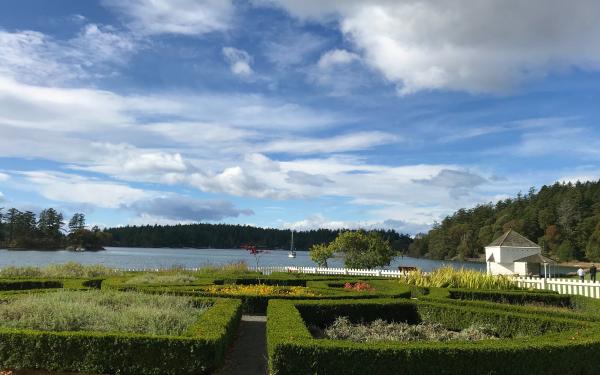 Text Editor
4) Lunch at the Oyster Farm
When the Westcott Bay Oyster Farm near English Camp closes to the public in October, the Net Shed, a rustic, cozy restaurant with water view of the farm, opens for delectable seafood lunches, local wine and beer and other seasonal delights. Do not miss and make reservations.
Image
Image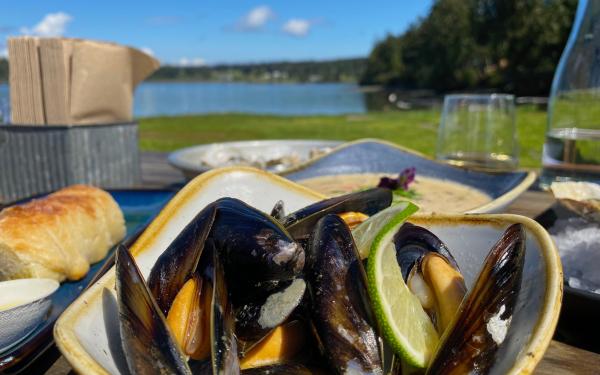 Text Editor
5) Friday Harbor Film Festival
Rediscover the first in-person Friday Harbor Film Festival since 2019, complete with opening gala, film maker forum and audience choice awards. The film fest, held October 21-23, 2022, features documentaries with an emphasis on regional and environmental films. It is so much fun to meander from venue to venue in walkable Friday Harbor, stop for cocktails and desserts in between movies and mingle with the stars.
Image
Image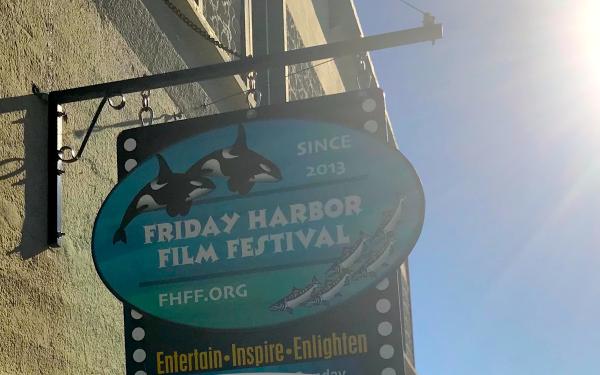 Text Editor
6) Wine Tasting
With five wine bars within walking distance to our Earthbox Inn & Spa and two vineyards on the isle, we've got you wine lovers covered. Stop by picturesque San Juan Vineyard and their new tasting room on your way to Roche Harbor or book a private tour with Madrone Cellars in gorgeous San Juan Valley. Enjoy open mic night, live music and pop-up food events at the cozy Everelse Tasting Lounge and wine bar in Friday Harbor and leave room to bring your favorites home.
Image
Image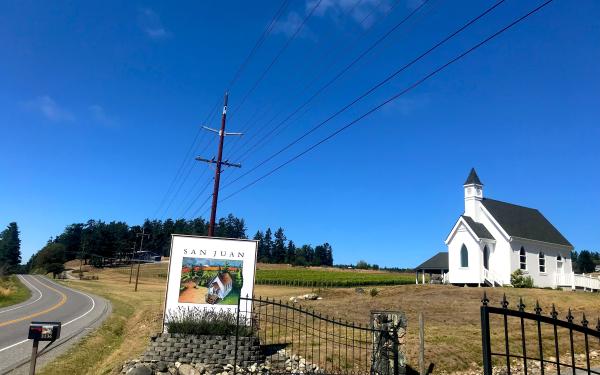 Text Editor
7) Farmer's Market
The San Juan Farmer's Market, held every Saturday through October in the heart of Friday Harbor, is such a delight this time of the year. Explore live music, chair massages, the yummiest grab and go foods like fresh pastries, paella, pizza, local arts and crafts and all the yummy island grown food and flowers Fall has to offer.
Image
Image