Our weekend getaways to San Juan Island are usually taken up by visiting our favorite places, like South Beach, the Whale Watching Park and the Sculpture Garden, eating at our treasured restaurants and visiting Friday Harbor's awesome art museum and of course, the Whale Museum. This January we vowed to explore where we hadn't explored before. So like the hundreds of migratory seabirds gracing the isle with their presence in Winter we also went south. To the south end of San Juan Island that is.
Text Editor
Cattle Point Interpretive Center
Past Cattle Point Light House just outside the boundaries of  American Camp National Historical Park, where the Scenic By-Way ends, lays Cattle Point Interpretive Center. A shelter overlooking rugged cliffs is surrounded by interpretive signs and trails with restrooms nearby. The trails wind though prairie grass dotted with wolf trees and make for fantastic bird watching.
Image
Image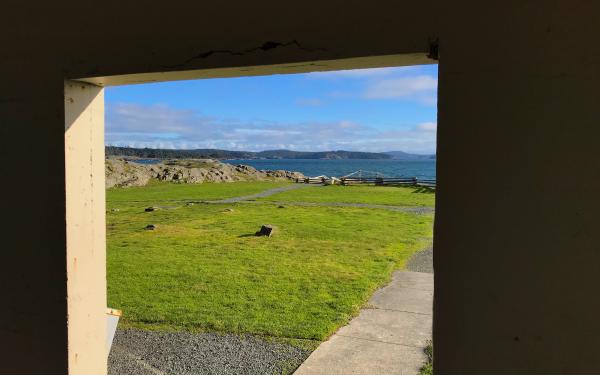 Text Editor
Sea Glass Beach
Adjacent is a beach the locals call "sea glass beach" for obvious reasons, accessible by steps carved into the cliffs and a rope railing. At dusk Cattle Point Light House peeks out from behind the cliffs and shows off its lights.
Image
Image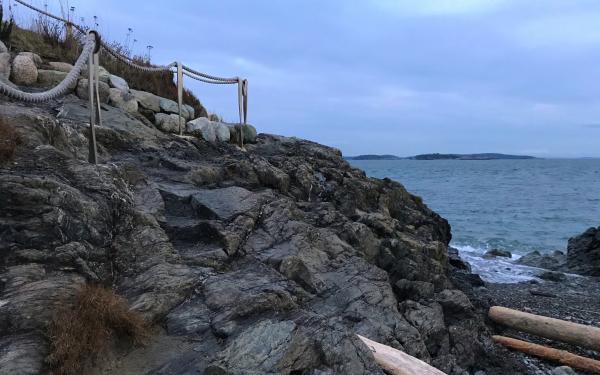 Text Editor
Third Lagoon
When following Cattle Point Road all the way to its end, one finds the trailhead to gorgeous Third Lagoon. Parking is permitted on the side of the road (Discovery Pass required), just not at the Marina where the road dead ends. Protected from wind this hike is perfect for a stormy day. Third Lagoon is abuzz with seabirds. Bald Eagles, Blue Herons, hawks, ducks and loons. Walk along the lagoon at low tide or into the woods at high tide to eventually meet up with Jakles and Old Town Lagoon in American Camp National Historical Park.
We never saw another human soul on our explorations. Thank you, San Juan Island.
Image
Image