"Happiness is a warm puppy," Charles M. Schulz said and every dog owner knows what he means. Dogs are our babies, true family members, a fifteen-year commitment to unconditional love. We plan our lives around them - and our vacations. The last time we took a tropical vacation and left our dogs with friends for three weeks, they were so devastated, that we vowed never to do that again in their lifetime. So, we take them with us, to places we all like and benefit from. One such place is beautiful San Juan Island.
Text Editor
How to get there
San Juan Island is 65 miles and a breathtaking boat ride from Seattle. The best way to get there with Fido in tow, is via the Washington State Ferry from Anacortes. Dogs ride free, must be in the car or leashed and are allowed on the car deck level. Make sure to make car reservations for a convenient, stress-free sailing.
Where to stay
We love to stay at the Earthbox Inn & Spa, a stylish retro motor inn right in downtown Friday Harbor. They allow dogs in designated rooms for $25 per dog per night (2 dog maximum). We like the dog-friendly Sky Place with a King bed, located right next to the dog area. You can tell everybody there loves dogs. They provide dog dishes and a little welcome treat, doggie blankets and towels and more often than not, the owner's puppy greets you when you enter the lobby.
Image
Image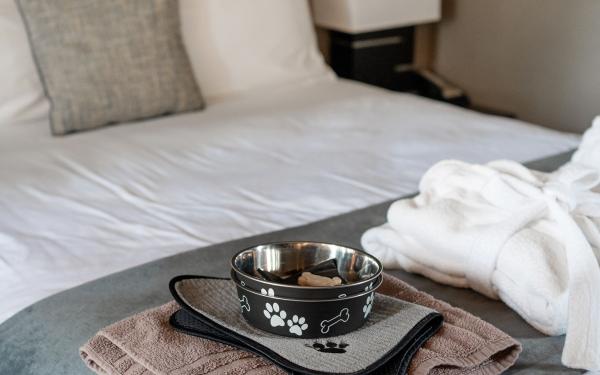 Text Editor
A Walk in the Park
San Juan Island is home to two National Historical Parks, a State Park, a County Park, and countless beaches and trails. All parks allow dogs on leashes.
Our favorite is American Camp National Park on the south end of the island with six different beaches, endless trails through prairie grass, woods, marsh land and lagoons, old barracks dating back to the 19th century and tons of cool wildlife. The best part about American Camp is, even in the busiest season, you walk just a few minutes and you are all alone with the birds and foxes, bunnies, seals, sea lions, river otters, Bald Eagles and Orca whales.
Image
Image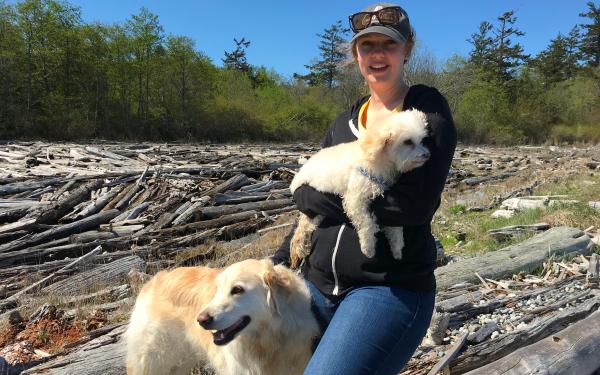 Text Editor
A Stroll through Town
Lovely Friday Harbor, where everything is within walking distance, is super dog friendly. They even have a water fountain for dogs at the port. Most businesses have water dishes out front when it's warm and virtually every place with outdoor seating allows dogs. 
Image
Image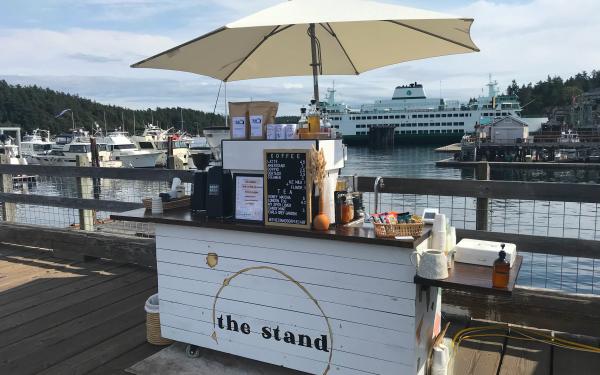 Text Editor
Doggy Day Care
Understandably dogs are not allowed to stay alone in the hotel room. We went on a four-hour whale watch tour with San Juan Safaris (highly recommend it, really nice people!) and didn't want to worry about the pooches. We found doggy daycare heaven at the Animal Inn a few miles out of town. Besides pet boarding, they offer pet grooming, massages, acupuncture, veterinary services and even bedtime stories and lullabies for homesick puppies. Our dogs did so well there, that we are now worried they may leave us at home and go there by themselves next time.
Image
Image