When we homo sapiens' settled down and stayed put to grow crops, we first did that to grow cereals and then we did that to brew beer (or something like it)! The Sumerians are credited with brewing beer as far back as 2800 BC. Beer is mentioned in the bible, by the ancient Egyptians, the Greeks and the Romans. In middle-age Germany the alms for the homeless included 2 liters of beer per day, for the kids too. Beer was considered safer than water back then. When the British invaded India, the sailors would not go without ale on the long boat ride. But ale spoiled. And thus India Pale Ale was invented, with lots of hops to preserve the precious libation. In the 1990's we Pacific Northwesterners were in for a treat when the microbrew revolution came upon us and we didn't have to be ashamed about American beer anymore.
So beer is important and nothing is easier than obtaining a glass of excellent local or regional brew in Friday Harbor on San Juan Island. Come beer hopping with us!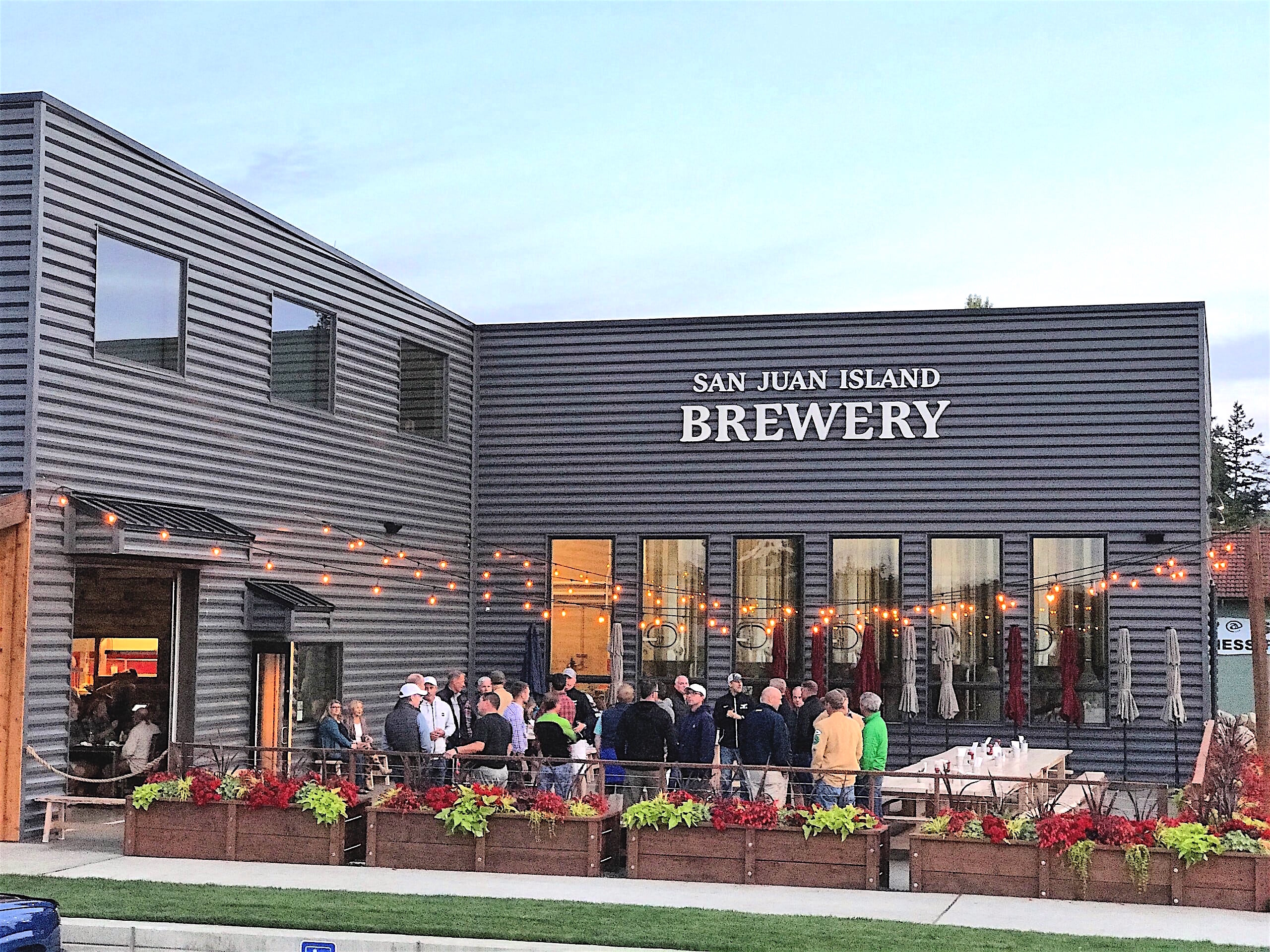 First Stop: San Juan Island Brewery
San Juan Island Brewery on the outskirts of Friday Harbor is a brew pub done right. The light place with spacious indoor and outdoor seating offers views of the shiny brewery through gigantic glass windows, pizzas and pub fare, seven staple brews and just as many seasonal ales. There is a kid's play corner, live music on the weekends and pups are welcome in the outdoor seating area. Start your beer hopping with a sampler of 5 with islandy names like Afterglow Golden Ale and Outer Island IPA.
Second Stop: The Oar House
Tucked behind the local thrift store in a boat repair shop, find the precious Oar House, a charming 45-seat place with a nautical ambiance. Oar House offers small bites, their gluten free, small batch beer, a few guest taps and fantastic events like storytelling night.
Third Stop: Cease & Desist – A Friday Harbor Beerhouse
The brand new, tiny beerhouse on the waterfront, underneath Downriggers, has 15 rotating taps serving Northwest favorites and exclusive specialty ales. To-go beer and food are coming soon.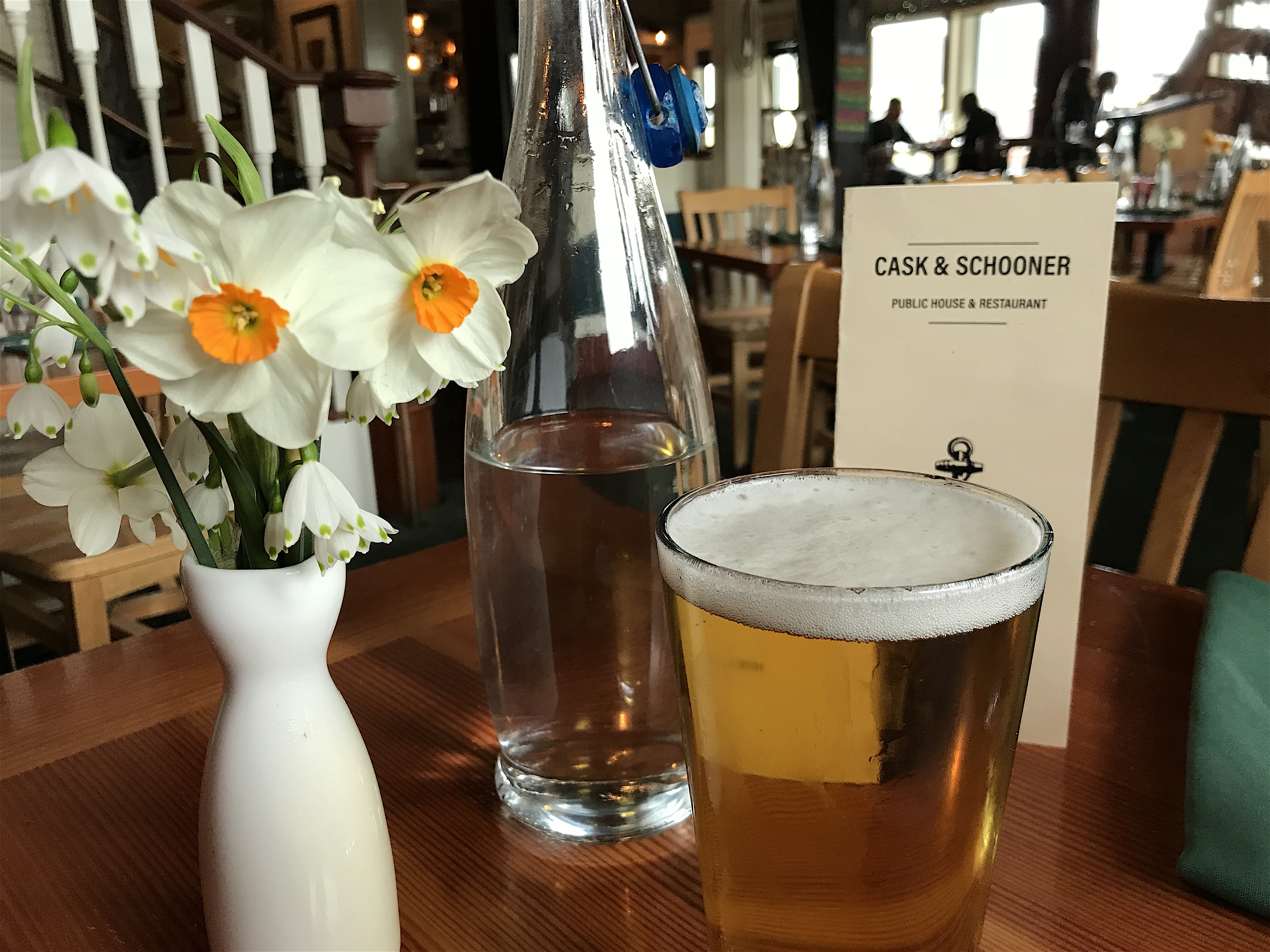 Fourth Stop (if you are not driving and promise to have a snack): Cask & Schooner
Entering the  Cask & Schooner Public House makes you feel like being inside a rustic sailboat, with lots of nooks and crannies, unexpected rooms and amazing décor. Besides 10 beers on tap, wine, cider and a full bar, Cask & Schooner offers local, sustainable, seasonal food, like local goat and lamb burger, whole trout tacos and shellfish from the local oyster farm.