A Summer vacation or weekend getaway to San Juan Island is such a treat. There are so many fun adventures to be had: whale watching, kayaking, zip lining, hiking, biking, to name a few. Yet even in the height of Summer, there is a different pace on the island. We call it "island time". You'll feel it as soon as you set foot on the isle: no fast foods chains, no billboards, no traffic lights, people are so friendly. There are beaches and mountain tops where you can be all alone with nature, breath the fresh ocean air and hear nothing but the waves and seabirds.
Planning such a trip can be relaxing too. Just follow these 7 easy tips:
1.  Make Reservations
It is always a good idea to make ferry and room reservations when visiting San Juan Island, especially in the Summer. You'll only need reservations for the Washington State Ferry if you are planning on bringing your car. Walk-ons don't need reservations and are never turned away. Consider leaving your car behind and find ideas on Things to do on San Juan Island without a Car here. Make room reservations early for the best rates and rooms. We here at the Earthbox have awesome rooms suited for families. Call us and we'll help you find the perfect room for you and yours.
2.  Budget your Trip
Visiting an island is always more expensive than staying on the mainland; it's more fun too. Just think that everything needs to be shipped or flown over. Costs for gas, food, lodging, wages, taxes and utilities, especially drinking water, are higher. It's so worth it. Just know the cost of things and budget accordingly. Know, that the ferry fare is round-trip. Know that an island grown burger will be bigger, better and higher priced than from a chain restaurant. Know that part of your whale watch ticket will go to saving the whales and part of the lodging tax you'll pay, will support the island arts and farms.
3. Consider bringing a friend or four
Travelling with another family or bringing a friend for your kiddo is a great way to save money, insure some privacy and double the fun. Many activities, like the San Juan Islands Sculpture Park, are free for kids, others offer reduced group rates. Sneak away for a spa treatment or wine tasting while your kid is having fun with the other adults you are traveling with.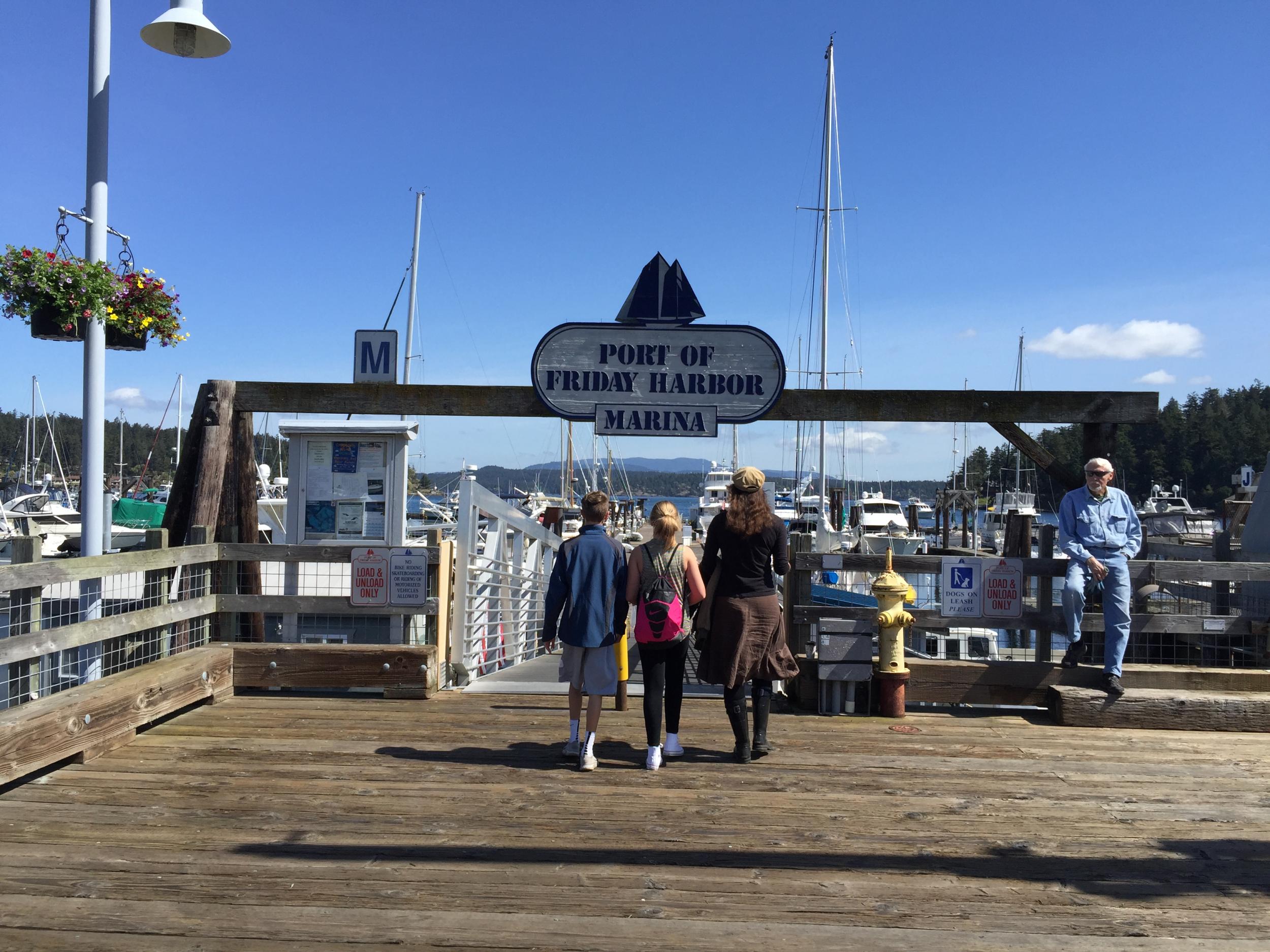 4.  Make a list of must dos
There is so much to do here. It's not a problem, it's an asset. Know you can't do it all in a weekend. Know the isle will always be here for you to come back. Then sit down and make a list of your San Juan Island Must-dos and/or call us to help you decide and plan your adventures.
5.  Plan a highlight for everybody
Compromising is easy if everybody has something to look forward to. Is the San Juan Island Lavender Festival on your bucket list? Will your teenager die if you don't go zip lining? Does your hubby not go anywhere without a Golf Course?
6.  Implement a break from electronics
A break from electronics often feels like a punishment or a consequence. Not so on San Juan Island. Here it feels like a lovely trip down memory lane. Cell phones work just fine in town. Out and about cell service gets spotty though. Have fun with it. Navigate by paper map (we'll get you one at check-in), write your thoughts in a journal instead of on your Facebook wall, send postcards instead of emails, play a board game together and most importantly look up, don't miss the breathtaking beauty all around you.
7.  Leave unplanned time
Leave time to stay on the beach until after sunset. Leave time to sit by the pool and read a novel. Leave time to find out what you feel like doing next. That's what "island time" is all about.