The magnificent beauty of San Juan Island inspires. Many famous and not yet famous artists, musicians, composers, actors, painters, sculptures and writers call the island their home. Island visitors and residents alike get to enjoy the fruits of their creative labor. What a treat!
Text Editor
Just a mile north of the Pelindaba Lavender Farm, on your way to the Whale Watch Park on Westside Road, you'll find a simple sign on the side of the road, reading: Paula West Pottery.  Go there! That's where Paula makes her magic.
Image
Image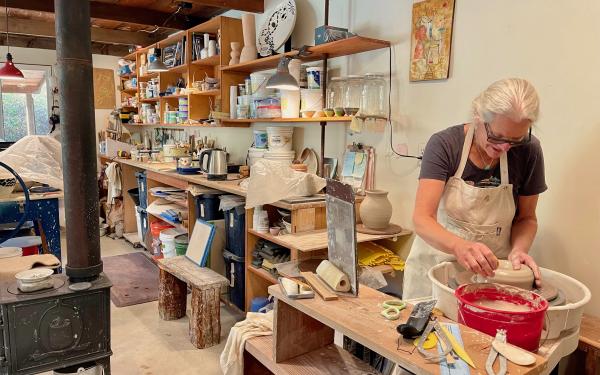 Text Editor
Paula has lived on San Juan Island for over 25 years, raising her two boys and creating art at her studio. She just built a new kiln next to her cute studio. 
Image
Image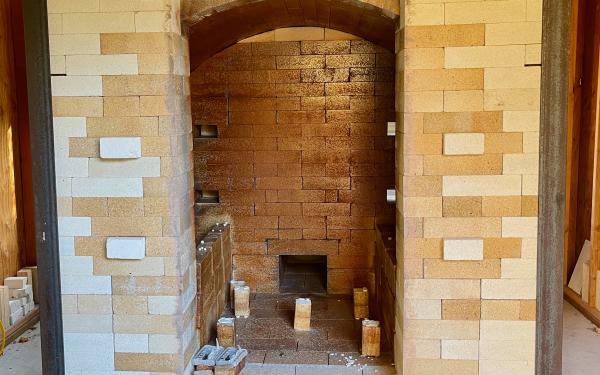 Text Editor
She deeply believes that handmade things we surround ourselves with influence who we are and what we feel.  She loves being a potter, creating things people touch to their lips daily.  Paula works in porcelain and hand draws designs, using slips, wax resist, carving and sgraffito technique.  She works in series, to keep her art fresh and herself challenged.
Image
Image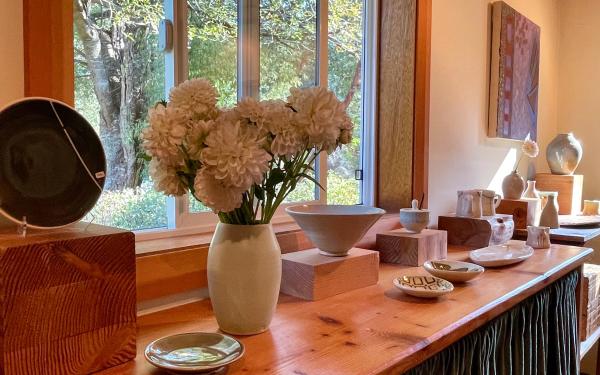 Text Editor
Paula has always been a big fan of functional art; making things you can use or eat, knitting, gardening, sewing.  She makes white clay ceramics decorated with simple drawings. Her pots are wheel thrown and hand built with slabs.
Image
Image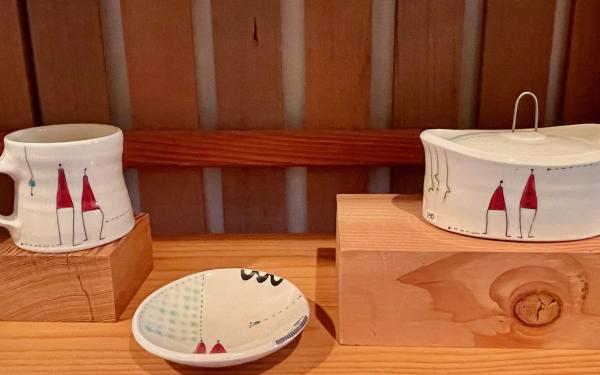 Text Editor
Visit Paula West's cute studio whenever you see the "open" sign on Bailer Hill Road. While there, check out her sculpture husband Joe Cooper's work as well. Paula also sells her wares at the San Juan Island Farmers Market.
Image
Image