It's really hard to be gloomy about a trip to San Juan Island. The ferry or plane ride over are awesome and so Instagram worthy. Then simply reveal to your youths what all you have planned and how many things there are to do ALONE in the gorgeous coastal town of Friday Harbor and you will get a smile, maybe even a gentle "I love you, Mom". Wait, what? Alone? Yes! Friday Harbor is so small and very safe. Consider it your trust training ground for the things to come. Relax while having an hour to yourself and always remember how you were at that age. Right? Here are our 9 teenage friendly favs on San Juan Island:
Text Editor
1) The Pool at Earthbox
You have cleverly chosen the only hotel on San Juan Island with a heated, indoor pool. We allow teenagers 16 and older alone in the pool if they have another person 16 or older with them. While we don't have a lifeguard, we do monitor the pool activities with cameras from our office. Pool time is a great way to get the wiggles out before dinner or after being in the car together for a while.
2) Skate Park
Friday Harbor's skate park is located at the fairgrounds just a half a mile from the Earthbox. It's open from 8:00am to dusk. Helmets and knee pads are recommended. Fun is guaranteed.
Image
Image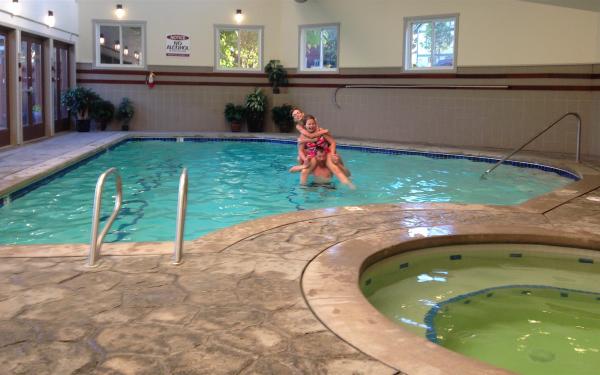 Text Editor
3) Bowling and Arcades
Across the street from Earthbox find Paradise Lanes with eight lanes, three pool tables, air hockey and the only game arcade for people under 21 on the isle.
4) Movie Night
A block and a half from the Earthbox is the historic Palace Theater, showing contemporary movies and offering all the snacks and sodas one needs to properly enjoy a moving picture.
5) Alone Screen Time
We here at the Earthbox offer free wifi throughout our property. Most coffee shops do the same. Allow your teen the pleasure of sitting in a café or by our pool and play on their phone before gathering as a family again.
Image
Image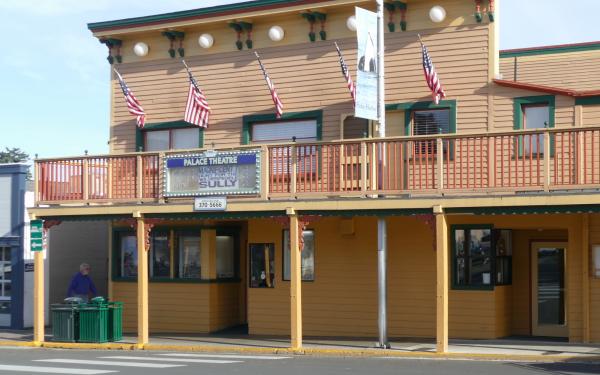 Text Editor
6) Friday Harbor Shopping Spree
With or without the parental unit, going shopping in our cute town with its many boutiques, souvenir shops, island-made arts and crafts and extraordinary second hand stores is so much fun. You could split up and assign souvenir shopping for different people on your list to the members of your family.
7) Whale & Wildlife Tour
As a family go on a guided whale & wildlife tour with our friends at San Juan Safaris. Choose their Kestrel boat, a fast zodiac, offering an exhilarating ride and on-board naturalists to explain the context of what you are about to see. Plus, due to the boat's speed, much better chances at finding extraordinary sightings. We checked, it's teen approved.
Image
Image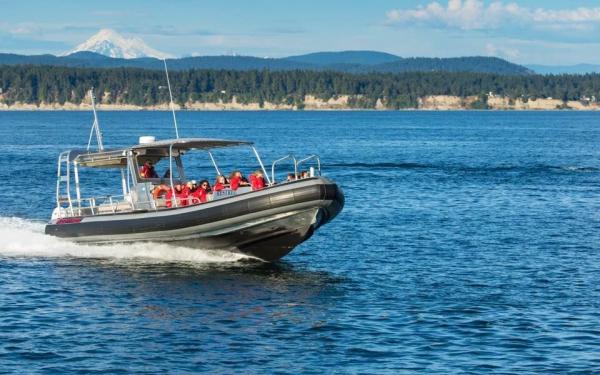 Text Editor
8) Paddle Boarding in Roche Harbor
The historic resort of Roche Harbor on the north end of the isle is worth a visit. Check out an entire street lined with art and food booths, stroll the docks, explore the sculpture park and rent a paddle board from our friends at San Juan Outfitters for balance.
9) Photo Shoot on Mt Young
Speaking of Instagram worthy. Climb Mt Young in English Camp National Historical Park, a short, steep 1.5 miles. Watch for hawks, ospreys and Bald Eagles and celebrate the astonishing views on top with a family photo shoot. It's cool.
Image
Image