We call it "the off season". Don't let that fool you. We San Juan Islanders are a festive bunch and Mother Nature isn't exactly taking the month off either. Read on for 8 reasons to visit us during joyous, relaxing December.
Text Editor
1) The Rain-shadow
Nestled in the rain-shadow between the Olympic Mountains and Vancouver Island, San Juan Island, unlike most of the Pacific Northwest, enjoys an average of 250 days of sunshine per year. When the December drizzle gets you down, come on up for some fun and Vitamin D.
2) Festival of Lights
Bundle up and come on down to Memorial Park on the first Friday in December. Every shop, restaurant, museum and theater in town will have their Christmas lights shining. We will then light our village Christmas tree by the water. Island choirs and our community will carol away, while sipping hot coco and cider. Shops are open late. This is how we ring in the season. Don't miss it.
Image
Image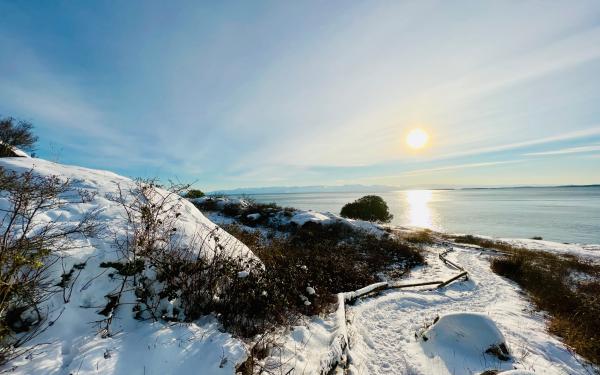 Text Editor
3) Old fashioned Holiday Market 
The Old-Fashioned Holiday Market will light up historic Brickworks for three days in downtown Friday Harbor! Enjoy the indoor-outdoor holiday crafts market, island food vendors, local farm products, live music, and local libations. Plus, free activities for kids and grownups alike including hay and horse rides, kids crafts, marshmallows by the fire, and visits from Santa, wohoo!
4) Whale Watching
There have been more Humpback sightings in our waters this Winter than ever before. We are their "down South". Visit Lime Kiln State Park, aka the whale watch park, in search of Humpbacks or Orcas, bald eagles, otters, seals, sea lions and every seabird you have ever heard of.
Image
Image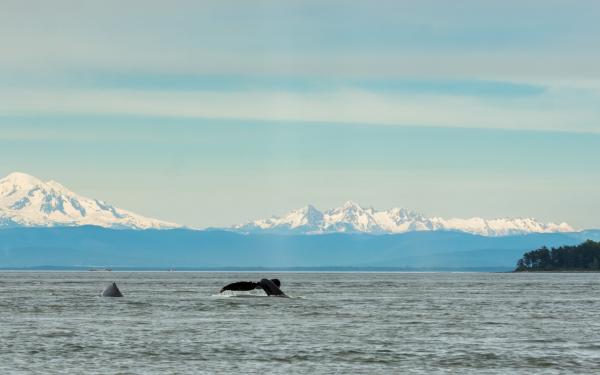 Text Editor
5) Pool & Spa Day
On one of the few days we do have rain or snow, just stay in. Leisurely take a swim and a hot tub in our pool house, cleanse in the sauna, then treat yourself to the works at our Spa at Earthbox, with an Open Sky Signature Massage and a Tree of Life Organic Facial. We'll hold your calls.
Image
Image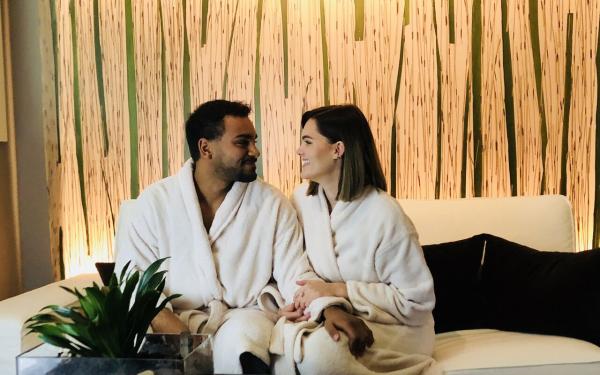 Text Editor
6) Museum Day
You could build a vacation around visiting Friday Harbor's museums alone. The Whale Museum is open from 10am to 4pm daily and is a fantastic natural history museum, complete with Orca skeletons and phone both from which you can hear Orcas sing.
As you walk the grounds of the San Juan Historical Museum you can peek through the windows of heritage farmhouses, log cabins and the county jail from a time when life on the island revolved around farming and ocean currents. The museum proper is open by appointment in December. 
San Juan Island Museum of the Arts is open Friday through Monday, 11am to 5pm. The cool architecture alone is worth going. Changing exhibitions in three galleries champion authenticity of expression, place and connections in the heart of the Salish Sea.
Image
Image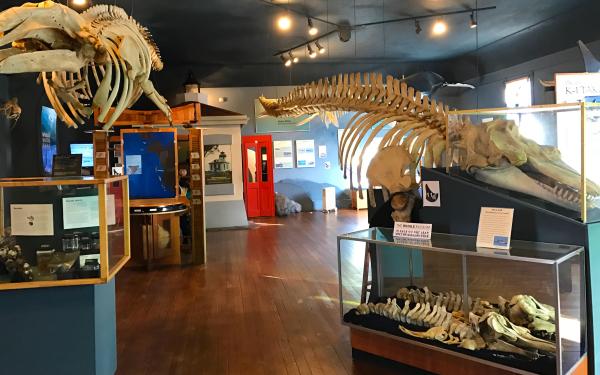 Text Editor
7) Outdoor Art Day
The 20 acres, open year-round San Juan Island Sculpture Park outside of Roche Harbor is, with its more than 100 artists on display, one of the largest sculpture gardens in the Pacific Northwest. Situated on beautiful Westcott Bay in rolling fields around a lake, wandering through cast iron doors going nowhere, along giant wood and metal structures makes you wonder if you, the sculptures, or the scenery are the true art.
8) Christmas Shopping
Imagine doing your Christmas shopping without ever setting foot in a mall. Friday Harbor shops and galleries are open late throughout December. Delight your loved ones with unique artisan gifts from talented island artists without stress and crowds and worries about parking.
Happy Holidays from all of us here at the Earthbox Inn & Spa. We can't wait to spoil and pamper you.
Image
Image