Just say "no" to ties and socks this year and plan a San Juan Island Getaway for your Dad instead. To show him how you truly appreciate all the selfless acts and hard work he has achieved and to give him a chance to relax and have fun and maybe even go outside his comfort zone, just a bit? San Juan Island offers plenty of manly adventures, but also tons of things to do as a family. Let's get planning:
Fishing
Book Dad a fishing trip with San Juan Island Fishing Charters to catch Salmon or Lingcod in the crystal clear waters of the Salish Sea. They'll provide the gear and know where the best fishing grounds are. Limiting their groups to six people, allows plenty of elbow room to fish and take pictures. All experience levels are welcome.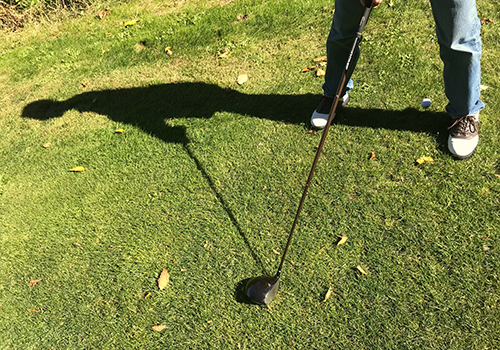 Golfing
San Juan Golf & Tennis Club, home of the Celebrity Golf Classic, situated on stunning Griffin Bay with views of magnificent Mt. Baker, features a beautifully manicured 9-hole golf course with alternating tee boxes that convert into a long and challenging 18-hole experience. They rent clubs and carts. Treat Dad to a round of Twilight Golf and a drink on the patio of the Greenside Grill.
Massage
If your Dad is like mine, he is going to try to get out of this one. Don't let him! A massage relaxes tired muscles, releases toxins, stimulates the immune system, helps with circulation and feels sooo good. Book your dad a treatment at the Spa at Earthbox tailored just for him and make him into a believer.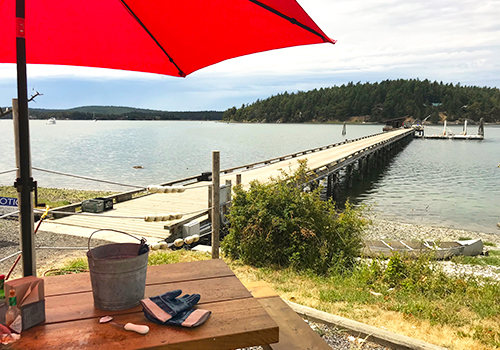 Oyster Shucking
For lunch, visit the Westcott Bay Shellfish Farm. Sit in the sun, observe the pleasant hustle and bustle on a working farm, while shucking and slurping oysters and having a cool beer.
Kayak Tour
Experiencing the Salish Sea by kayak is a lovely, non-invasive way to enjoy its breathtaking beauty and stunning wildlife. Treat Dad to a guided Bioluminescent or Orca Search kayak tour with San Juan Outfitters. All their tour guides are trained naturalists, who know how to spot Bald Eagles nests and where the latest Orca sightings have happened.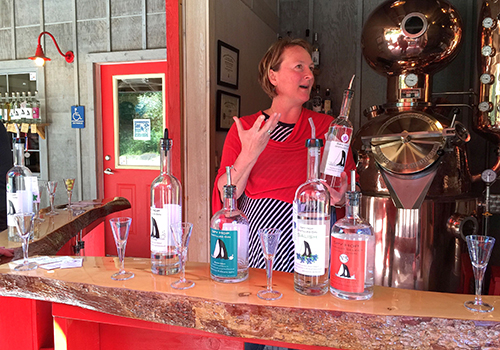 Distillery Tasting
Is your Dad interested in how things are made? Plan a visit to San Juan Distillery and their shiny copper Adrian Still. They make 14 different kinds of Gin, award winning brandies from their own apple orchards, lovely liquors, infused with island flavors and Dad can taste them all during their free tastings on Summer weekends.
Explore History
San Juan Island has a turbulent and fascinating history and was the setting for the last war fought on American soil, with not just one but two National Historic Parks to tell the story. Join Park Rangers and volunteers on Summer weekends, as they re-enact life during the military occupation in the late 19th century at English Camp National Historic Park, before going on a rewarding hike up Mt. Young.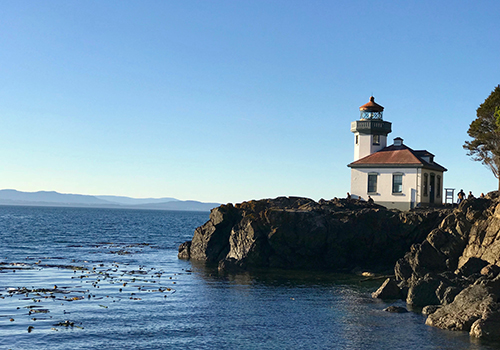 Biking
San Juan Island is part of the Scenic By-Way and is absolutely lovely to explore by bike. Pick a route including the Whale Watch Park, one of the best places to see Orcas from land in the world, and enjoy dinner at the charming, historic resort of Roche Harbor.