2023
Boarding the ferry in Anacortes, gently gliding through the glistening Salish Sea and riding into the sunset, the wind in your hair, is one of the most romantic ways to start a Valentine's getaway. And that's just the beginning. As soon as you set foot in the adorable coastal town of Friday Harbor, where you can walk to all the restaurants, shops and museums, you'll feel all your worries melting away. Welcome to island time.
Text Editor
1) In-room Treat & Massage
When you book with us, add a little something upon arrival in your room: a bottle of bubbly, a bouquet of fresh flowers or maybe a spa decadence kit? Next book a massage, facial or body treatment at our adorable Spa at Earthbox. Just imagine sitting in our comfy hot tub in our warm pool house on a rainy day before meandering to the spa for the most relaxing massage.
Image
Image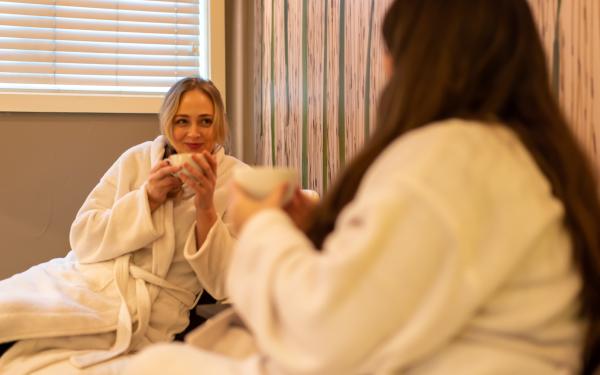 Text Editor
2. Lunch at the Oyster Farm
Oysters are always the star at the Net Shed, Westcott Bay Shellfish Farm's rustic indoor/outdoor restaurant overlooking the serene bay. Have a glass of local wine with your clam chowder, steamed mussels and baked oysters. Sit by the outdoor fireplace and watch the Blue Herons fish. Fall to Spring, Fri-Sun, reservations recommended.
Image
Image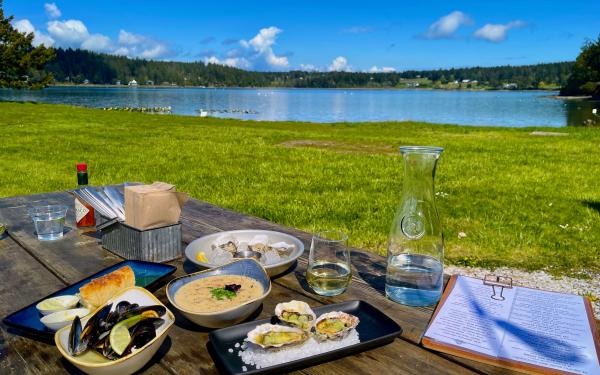 Text Editor
3. Sunset at the Whale Watch Park
Lime Kiln State Park with its iconic lighthouse, whale watching platforms and winding trails along the cliffs is one of the best places to see Orcas from land in the wild. Stop by the Friday Harbor Whale Museum before you go to learn about recent whale sightings or if they are on their way. The sun sets around 5:30pm in February.
Image
Image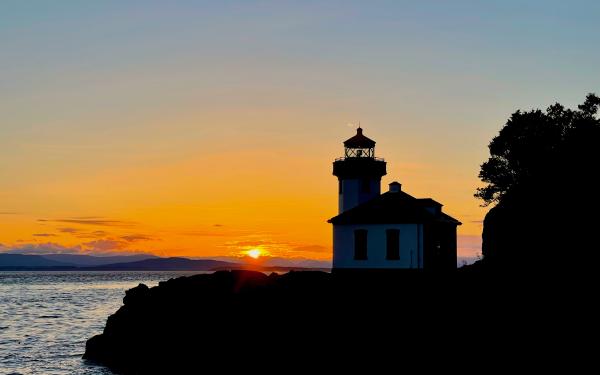 Text Editor
4. Private Winery Tour and Tasting
Visit Madrone Cellars & Cider in the gorgeous San Juan Valley for a private tour and tasting. Learn about the craft inside beautifully renovated historic farm buildings from co-owner and winemaker Shaun. Madrone wines are delicious, Salmon Safe and Live certified sustainable. We love that.
Image
Image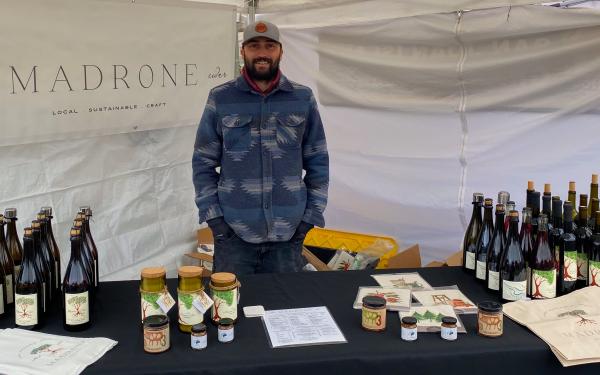 Text Editor
5. Birding at Third Lagoon
With over 200 bird species to observe and more nesting Bald Eagle couples than anywhere else in the state, San Juan Island truly is a birder's paradise. Third Lagoon on the southern tip of the isle is a popular wintering spot for buffleheads and Harlequin ducks, common loons as well as 18 different kind of raptors.
Image
Image
Text Editor
6. Sculpture Garden and Distillery Tasting
Explore San Juan Island's delightful, interactive sculpture park with trails lined with poems, meaningful, whimsical and stunning sculptures and soak in the natural beauty, before heading to San Juan Distillery for a tasting and tour of their delicious , island-inspired spirits and ciders (Saturdays or by appointment).
Image
Image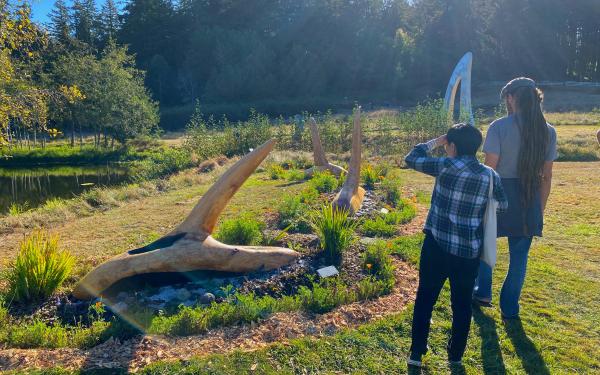 Text Editor
7. Most Utterly Romantic Dinner
Elegant and rustic Duck Soup in the woods by a lake, serves island-made, organic, seasonal and foraged cocktails and fare from land and sea around their fieldstone fireplace. This place is so cute, the food and drink so good, you might just want to pop the question. Reservations are a must. Open Fri, Sat, Su in February.
Image
Image