Updated on March 20, 2023
2023
Visiting San Juan Island is a bucket list item for sure. It's one of the few and arguably best places to see Orca whales from land in the world.  It is the site of the last war ever fought on American soil. It's home to more Bald Eagles and working artists than any other county in Washington State.  And to top it all off, it's just drop-dead gorgeous here!
So where to start and what to see if you only have a few days?
Text Editor
1. Lime Kiln State Park
The historic lighthouse at Lime Kiln State Park is probably the most recognizable image from San Juan Island. Rightfully so, since it is in the heart of one of the best places to see Orcas from land anywhere in the world. Lime Kiln Lighthouse turned 100 in 2019 and doubles as a whale & wildlife interpretive center in the Summer. The 38-acre Lime Kiln State Park, also known as the Whale Watch Park, features beautiful trails along rugged cliffs, picnic tables, a hydrophone to listen for whales underwater, a whale watching platform, a rebuilt lime kiln, bathrooms and a seasonal food truck. In the Summer, Orcas are known to swim by as much as two or three times per day. The sunsets are amazing.
Image
Image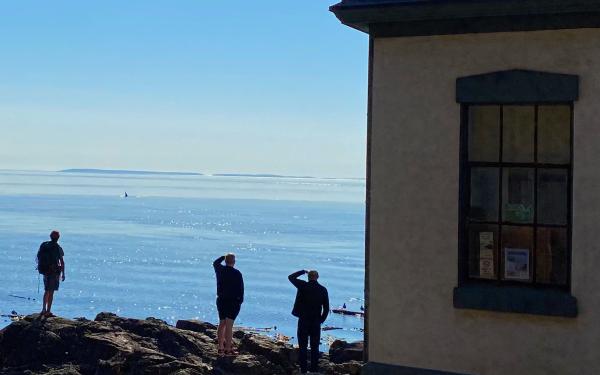 Text Editor
2. Friday Harbor Whale Museum
Open year-round, this fantastic natural history museum will keep you enthralled with the history, habitat and challenges of the Southern Resident Killer Whales, the endangered families of whales calling the Salish Sea their home. There are oodles of interactive displays, fun for kids and the young at heart, real whale skeletons, other artifacts and even an old phone booth with orca songs. The staff are a great resource and can inform you of the latest Orca news and sightings. You can even adopt a whale as a family or classroom.
Image
Image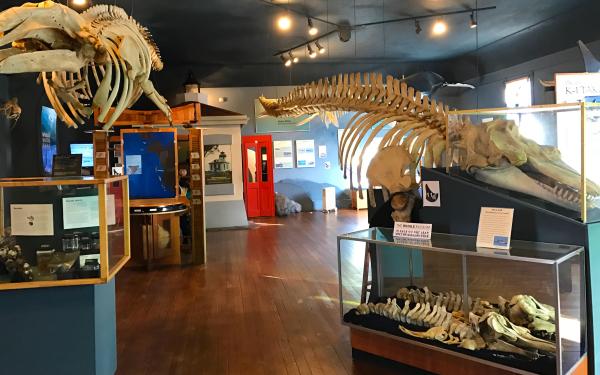 Text Editor
3. American Camp National Historic Park
The last war fought on American soil was the 1859 Pig War of San Juan Island. So named, because the only casualty was - a pig. It did however result in a 12 year peaceful occupation of the isle by British and American troops until it was decided, that San Juan Island was going to be American, not Canadian. The sites of this occupation became stunning National Parks on opposite ends of the island. Totally different from each other and absolutely worth a visit.
American Camp on the south end features truly awe-inspiring prairies and many different beaches to explore, among them San Juan's longest: South Beach. There is Cattle Point Light House with an almost 360 degree view, one of the best places to go birding, and the interpretive center and historic barracks, giving a glimpse into what army life must have been like 150 years ago. It is common to see foxes, bunnies, Bald Eagles, otters, seals, sea lions and whales.
Image
Image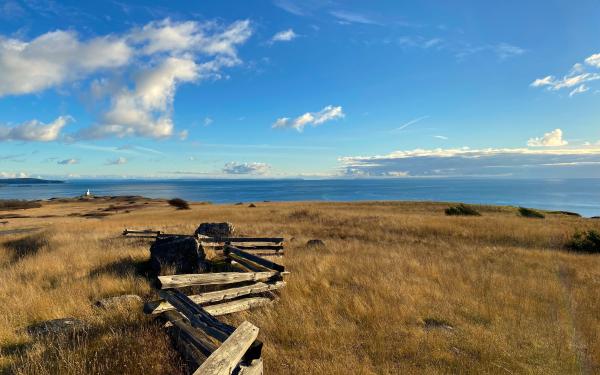 Text Editor
4. English Camp National Historic Park
On the north end of the isle, you'll find wooded, hilly English Camp on protected Garrison Bay. The remaining barracks double as an interpretive center and as a backdrop for the re-enactments of the Pig War and 19th century camp life on Summer weekends. Hike the flat Bell Point Loop through old orchards and forest along the bay or the steep, three miles to Mt. Young and see all the other islands from the top.
Image
Image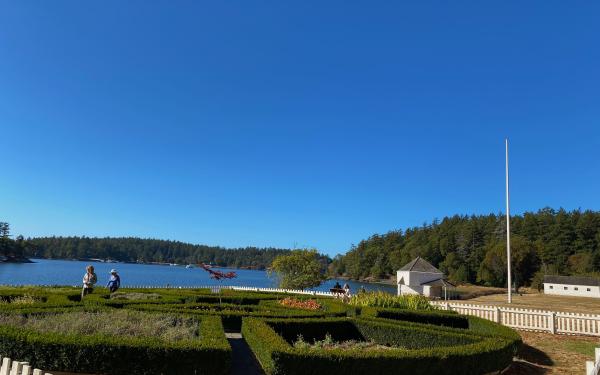 Text Editor
5. San Juan Islands Sculpture Park
Enjoy 20 acres of outdoor art, along five trails through woods, meadows and a natural lake. Have a picnic and have the kids make their own art at the starfish project, a sandbox filled with art supplies. Sign the Friendship Totem and feel connected to the people of the world in art. Puppies are welcome, kids are free and the park is only a stone's-throw away from historic Roche Harbor Resort with its buzzing marina, cute shops and romantic restaurants.
Image
Image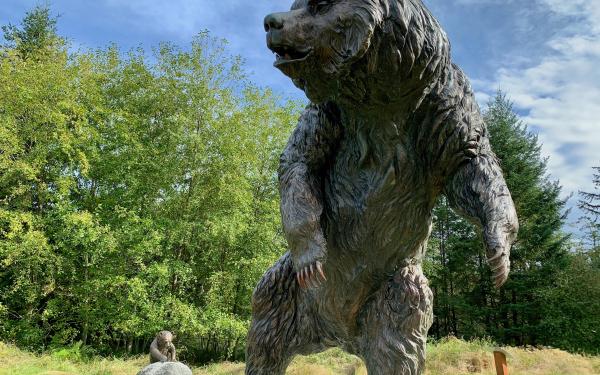 Text Editor
6. Pelindaba Lavender Farm
See, touch and smell lavender at this gorgeous farm, dotted with sculptures. Have a picnic, take photos and visit the Gatehouse Farm Store and Learning Center to stock up on any the more than 200 lavender products manufactured right at the farm, for body care, culinary and household uses. Don't miss the Lavender Festival in July, a mini-Summer-arts fair with artists booth, cooking demonstrations, craft tent for kids, live music and excellent food.
Image
Image
Text Editor
7. Dinner at Duck Soup
Eating at one of the adorable Farm-to-Table restaurants on San Juan Island, known as the "Gourmet Archipelago", is a must-do when visiting. All of that fresh seafood, the abundant island grown fare, combined with the isle's artistic chefs, make for an unforgettable gustatory experience. Duck Soup, a former wood shed in the heart of San Juan Island on a picturesque pond, has been serving locally-sourced and foraged fare for the last 40 years, before the term "Farm-to-Table" was even coined. The rustic lodge atmosphere and attentive staff make this a lovely place for your special San Juan Island dinner.
Image
Image