With over 247 clear days (and nights) per year and low light pollution, San Juan Island is uniquely (and stunningly) suited to observing the beautiful needle pricks in the cloak of night. At times you can see meteor showers, the northern lights and the most spectacular full moons shining on the glistening Salish Sea. And the best part: during the quiet season, when we here at the Earthbox are running amazing specials, you may find yourself alone with the Loons on the beach and get into your favorite restaurant without reservations.
Here are our most cherished places to see stars on the isle—all you need is a flashlight and a blanket:
Text Editor
1. South Beach
Part of American Camp National Historical Park, rugged South Beach, with its pretty pebble stones, majestic driftwood and breathtaking vistas is an absolute must-see in any season. Around dusk the foxes, otters and seabirds come out to feed. The sun sets behind the snow-covered Olympic Mountains while the moon rises over magnificent Mt Baker. Make a bon fire in one of the fire rings, roast up some s'mores and let the night show begin.
Image
Image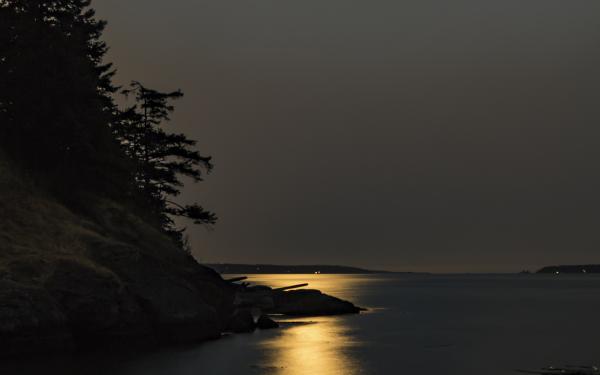 Text Editor
2. False Bay
Aptly named, False Bay empties out completely during low tide and leaves a mile long mudflat with tide pools to explore. Take your shoes off and walk towards the ocean and the moon. Bring a flashlight to hunt for beach glass and don't forget to look up at the firmament.
Check out more amazing photography by San Juan Islander Thomas Ashcraft here.
Image
Image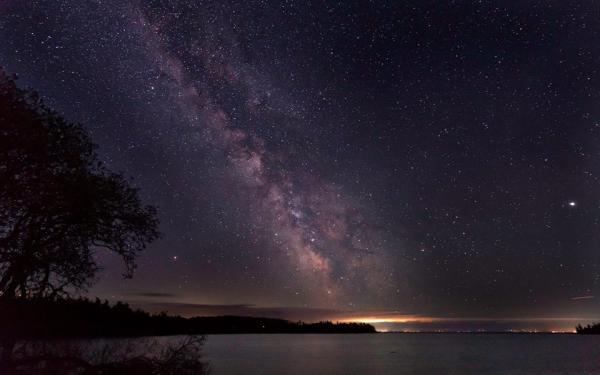 Text Editor
3. Deadman Bay
Deer graze under the native Madrona trees lining this gem of a beach (despite its ominous name). Seals pop up their cute puppy heads amidst colossal bull kelp in the crystal clear water. Bring a blanket and make yourself a bed under the stars. If you are really lucky, the Orcas will swim by.
Check out more photography by Islander Chris Teren here.
Image
Image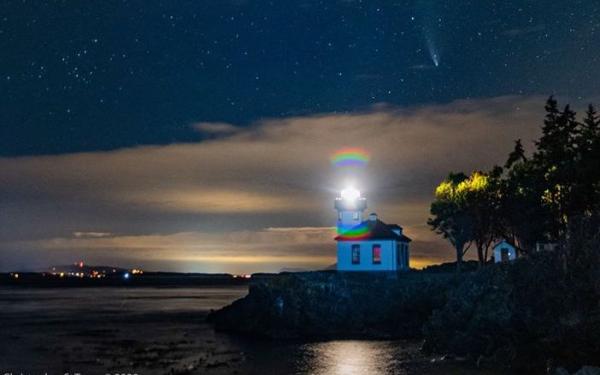 Text Editor
4. Mt Young
Forested English Camp National Historic Park on serene Westcott Bay is a lovely place for a hike up Mt. Young on a starry eve. It's steep, three miles round-trip and the view on top will take your breath away. Bed yourself under a lone Gerry Oak in the soft moss on top, watch Bald Eagles elegantly ride the thermals, listen for horned owls and watch the night unfold.
Check out more photography by Islander Tracy Walter here.
Image
Image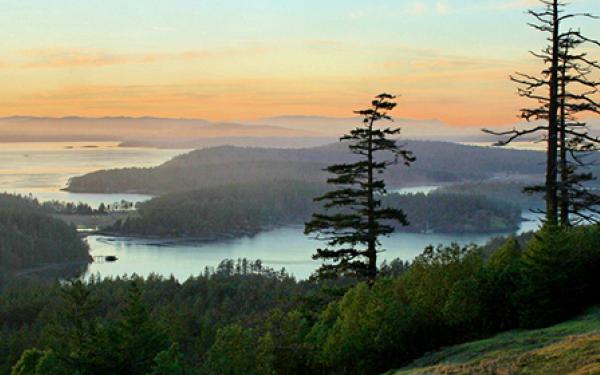 Text Editor
Pelindaba Lavender Farm
The rolling fields of the Pelindaba Lavender Farm in the heart of San Juan Island are most dazzling in July and August. The fields are open to the public year-round though, 24 hours a day. Marvel at the sculptures dotting the fields, breathe deeply and enjoy the total stillness while searching the sky for the familiar constellations.
Image
Image