Eating out with kids in an unfamiliar place can be challenging, but also fun if you keep an open mind, especially in kid-friendly Friday Harbor, where kids are welcome anywhere and you can show up in jeans and a T-shirt, stroller in tow, even at the fanciest of places. Here are 5 places which are pleasurable for adults and serve yummy, kid-friendly food, which won't burst your budget, allowing you to enjoy the rest of your trip.
Text Editor
1. Van Go's Pizza
Comfy place with a secret outdoor patio, serving freshly baked, artisan pizza from the authentic classics to artful, bold creations, daily until the dough runs out.
Image
Image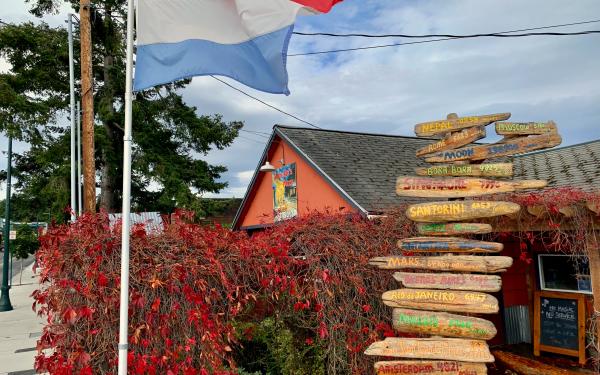 Text Editor
2.  Tina's Place
Overlooking the ferry terminal, serving authentic Mexican, full American and Mexican breakfast on weekends
Image
Image
Text Editor
3.  Haley's Sports Bar & Grill
Uncomplicated family restaurant serving good food, adorned with photos of locals catching large fish. A great place to catch a game and mingle with the locals.
Image
Image
Text Editor
4. Friday's Crab House
Buzzling open air restaurant by the water, serving fresh seafood, burgers, hot dogs and more. Summers only.
Image
Image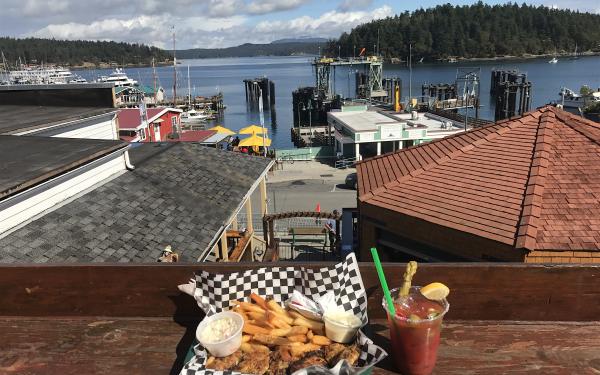 Text Editor
5.  Downriggers
Fun family seafood restaurant on the waterfront. Outdoor seating overlooking the harbor. Great kid's menu. 
Image
Image