The crystal clear, deep green waters surrounding San Juan Island look incredibly inviting for a swim, but take note--they are at a (brr….) 50 degrees, even in the Summer, largely too cold to take a dip, except for the young and hearty.  And yet, that doesn't mean you have to go without a nice swim on your Summer island vacation. We found 5 lovely spots to play in the water on the isle. Find out which one floats your boat.
Text Editor
1. The Pool at the Earthbox Inn & Spa
Earthbox is the only hotel on San Juan Island with an indoor, heated pool, sauna, hot tub and exercise room. The pool house is open year-round and features large French doors opening to a sunny patio with comfortable furniture, beautiful flower pots and a little coffee shop (open Summer mornings only). This is the perfect spot to have the kids work off some energy before dinner or for you to sit in the hot tub with your Sweetie after a long day at the beach.
Image
Image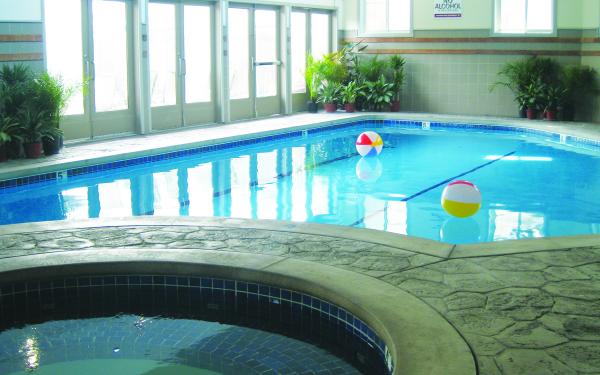 Text Editor
2. Granny's Cove
Beautiful Granny's Cove (aka Grandma's Cove) in American Camp National Park is one of the very few sandy beaches on San Juan Island. The tiny cove is protected and shallow. On hot days the water warms up enough to go for a dip (even if you are over eight years old).
Image
Image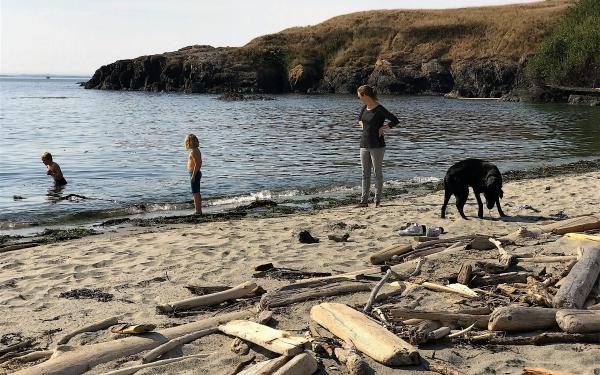 Text Editor
3. Outdoor Pool at Roche Harbor Resort
Roche Harbor's heated outdoor pool is open from June to August and features lounge chairs, a snack bar and Ping Pong to go with your swimming. Look out over Roche Harbor's bustling marina while relaxing in the sun.
Image
Image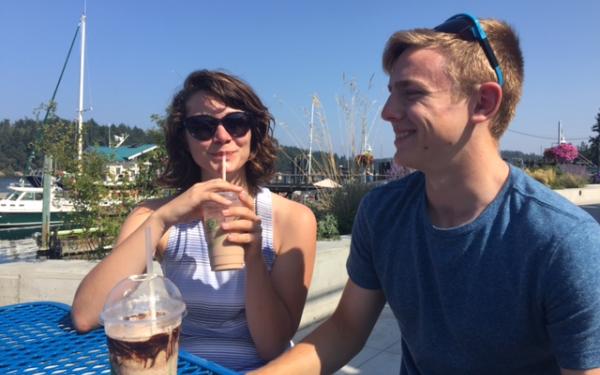 Text Editor
4. The Lakes at Lakedale
The beautiful 82-acre camping resort in the middle of San Juan Island offers three spring-water lakes for swimming, paddling and fishing. There is a giant chess set, Ping pong tables, Bocce ball and horseshoes, as well as a cute country store with espresso drinks, and snacks.
Image
Image
Text Editor
5. Egg Lake
Find this tiny lake on aptly named Egg Lake Road. There is limited parking by the easy to find dock. Bring the floaties and a picnic and the puppy and prepare to have a true island experience.
Image
Image