​
"Love is not only something you feel, it is something you do." ~ David Wilkerson
Nothing is easier than planning a romantic weekend getaway to San Juan Island, with its over 247 sunny days per year, breathtaking vistas, amazing wildlife and the cute coastal town of Friday Harbor. Come on up and celebrate your love. We have some tips to add extra romance:
Champagne & Flowers in your room upon arrival
Add a little indulgence to your room reservation. We here at the Earthbox Inn & Spa have quite an impressive line-up of items we'd love to place in your room before you arrive. Champagne and flowers of course, truffles or island honey salted caramels, a lavender bath box, a spa decadence box, a San Juan Sampler and more. If it's not on our list, call us. If it's possible, consider it done.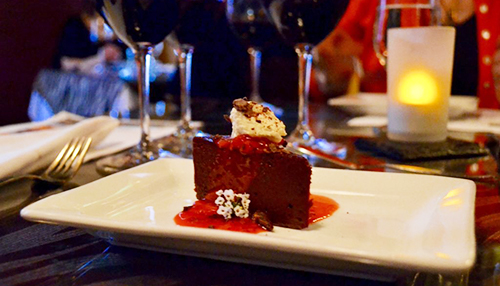 Romantic Dinner for Two
COHO is a cute Farm-to-Table Restaurant, just a stone's throw away from the Earthbox, and open on all major holidays.
If you happen to be on the isle between February 14th-17th, treat yourself and your love to the Gustatory Rapture, a five course, price-fix menu, with an emphasis on, well, things to set the mood, wink, wink.
Hot Tub and Couple's Massage
You have cleverly chosen the only hotel on San Juan Island with an indoor heated pool house and an on-site, full service spa. Relax in the hot tub and take a purifying sauna, before your Open Sky Couple's Massage at our soothing spa.
Sunset Picnic at the Whale Watch Park
Grab a pizza and a bottle of wine from Bakery San Juan and head to Lime Kiln State Park, aka the whale watch park. Find a picnic table high above the cliffs, under majestic Madrona trees, in the shadow if the historic lighthouse and let Mother Nature put on a show for you.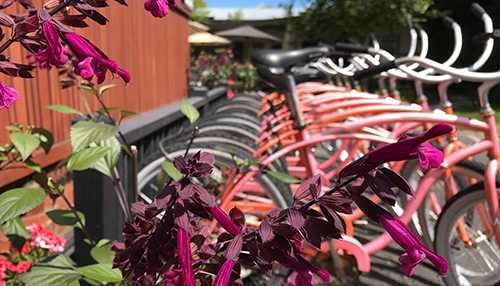 Bike to a Wine Tasting
Check out our complimentary beach cruiser bikes and head to San Juan Vineyards, three miles out of town, for a wine tasting. Enjoy riding through lush farm valleys and bring a backpack for cute wine-themed souvenirs and a bottle for later.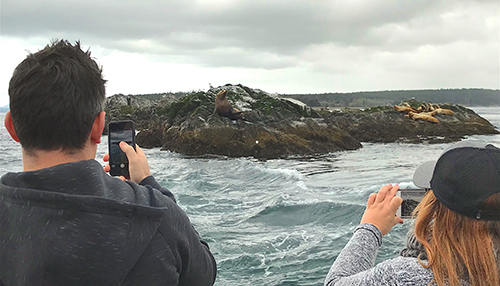 Whale Watch Tour
Most adventure tour operators start their season in March. There is one though, going out year-round on their comfy, heated, exhilarating zodiacs: Maya's Legacy Whale Watching. A real treat.
Dance like nobody is watching
When was the last time you went dancing? Have a bratwurst and an Outer Island IPA at San Juan Brewing's fabulous brew pub, check out the live music and dance your little heart out.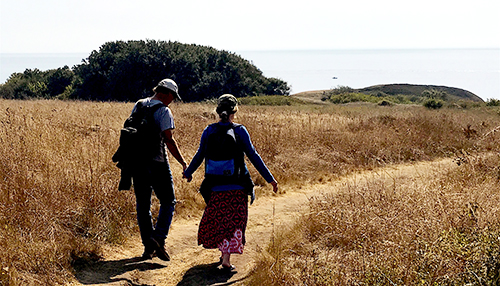 Go stargazing at South Beach
South Beach in American Camp National Historic Park is San Juan Island's longest, wildest, most magical beach. When the sun sets over the snow covered Olympic mountains, the moon rises over majestic Mt Baker and the stars appear. Wrap yourself in a blanket or make a bonfire in one of the fire rings, watch foxes and otters feed, listen to the waves, lean back and soak it all in.
Stroll Galleries and Boutiques
Everything you can do in the quaint coastal town of Friday Harbor, you can do on foot. Stroll through the streets lined with cute boutiques, amazing art galleries (six in walking distance to Earthbox), shops, restaurants and museums. Take dessert and cocktail breaks!
Climb a Mountain
Hike to the top of Mt. Young in English Camp National Historic Park, a steep, immensely rewarding 3 mile trek, and have the world at your feet. This gorgeous spot is perfect to watch Bald Eagles ride the thermals below you, watch the leaves turn, wildflowers emerge and to pop the question.