It's Summer on San Juan Island! The Orcas are here, the sun is out, the isle is bustling with amazing activities, festivals and events. Come on up and revel in the breathtaking nature, amazing wildlife, rich history and small-town charm with big city culture that San Juan Island offers. Here are 10 San Juan Island Summer must-dos not to be missed!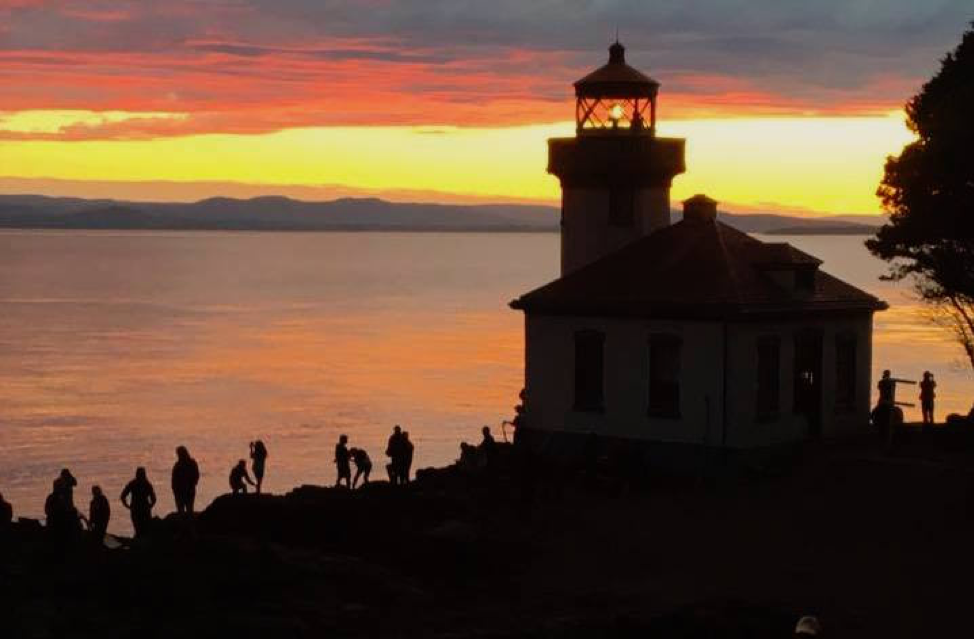 1.  Orca Sing – Lime Kiln State Park
This powerful, annual singing event at the Lime Kiln Lighthouse honors our Southern Resident Killer Whales. Bring a picnic, gather, laugh and sing with like-minded souls at the best spot to watch Orcas from land. Tour the historic lighthouse. Learn about the killer whales' habitat and challenges and how you can help. Perhaps the majestic giants will come and join.
June 23, 2018, from 6:00pm to 9:00pm

2. Kayak Tour – Roche Harbor
Traverse the Salish Sea like the Island's First People, quietly gliding through the crystal-clear water, watching seabirds, seals, otters, sea lions and even Orcas. San Juan Outfitters offers fun, comfortable, safe, guided kayak tours of various lengths for all experience levels.
3. Pirate & Wooden Boat Festival - Friday Harbor
Explore historic sailboats, go on a day sail, dress up like a pirate, go on treasure hunts, enjoy good food, live music, games and fun for the entire family, aaaarrrrrrrrrrgh!
June 22-24, 2018
4. Liquid Arts – Westcott Bay
Tour the boutique distillery, cool copper Still and cider making facilities at San Juan Distillery. Taste award winning gin, brandy and vodka, infused with island flavors like Madrona, Wild Rose and Salal and take some unique island flavors home with you.
Weekends Memorial Day through Labor Day
5. 4th of July Celebration - Friday Harbor
San Juan Islanders know how to celebrate Independence Day in style. Highlights include the adorable small town parade, followed by the community Pig War Picnic at the San Juan Historical Museum grounds, live music at the port, before the most amazing firework display over the water.
6. Whale Watch Tour – Friday Harbor
Going on a whale watch tour in the Summer in the San Juan Islands is a once in a lifetime experience. With San Juan Safaris you can choose from a classic whale watch tour on a large boat with heated cabin and restroom or go on a fast, adventurous zodiac ride, sporting an all-weather exposure suit to feed your wild side while observing the wild things.
7. San Juan Island Lavender Festival & Arts Fair at the Pelindaba Lavender Farm
Browse over 30 artist booths and stroll through serene lavender fields at the height of purpleness. Dance to live music, eat good food, be creative at the craft tent, cut your own and hear demonstrations on cooking with and cultivating lavender. Entertain your little ones with the coloring contest and scavenger hunt. Summer family fun at its finest.
July 21-22, 2018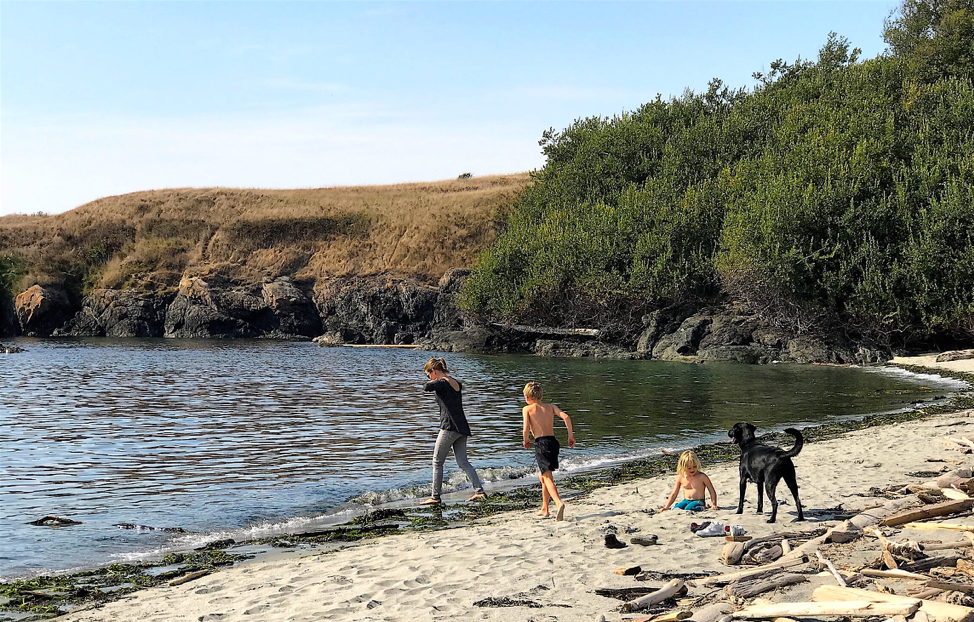 8.  Swimming in the Salish Sea – Grandma's Cove
With an average water temperature around 50 degrees in the Summer, swimming in the Pacific Ocean is not for the faint of heart. At beautiful, shallow Grandma's Cove though, the water heats up nicely on long Summer days, inviting you to an exhilarating swim and a carefree day at the sandy beach.
9.  San Juan County Fair - Friday Harbor
For a few days in August, residents from all islands come together and celebrate island life with excellent food, live entertainment for kids and adults and fun rides. Islanders display their impressive animals and stunning art. This fun, small-town County Fair is not to be missed.
August 15-18, 2018
10.  Zip Line Tour
Journey deep into San Juan's forest and fly through old-growth Douglas Firs on eight zip lines and one suspension bridge. Test your nerves and conquer your fears with ZipSanJuan as you go higher and faster, up to sixty feet above the ground and even over a lake.