There are tons of fun outings on San Juan Island, which don't cost a thing if you know where and when to go. Let us share our favorite, staff tested, kid and pup friendly, gratis things to do, so you can spend your extra bucks on island made souvenirs or a good cause near to your heart.
Text Editor
1. San Juan Islands Sculpture Park
This 20-acre, interactive art garden with trails winding through woods and along a beautiful lake, displays funny, cool, whimsical and thought-provoking sculptures from all over the nation. Great for kids. Well-behaved dogs are allowed. Donations welcome.
Image
Image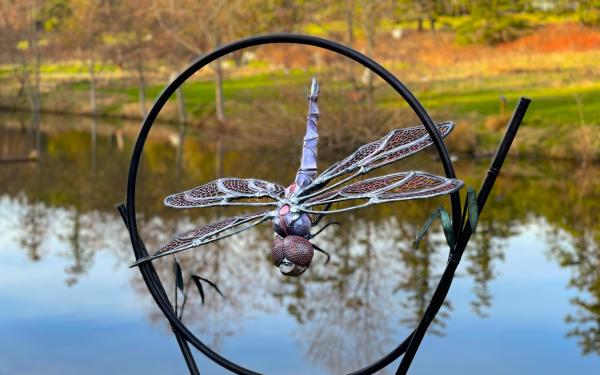 Text Editor
2. Pelindaba Lavender Farm
Enjoy the amazing-smelling fields at the height of purpleness in July and August. Explore the comprehensive lavender education center and art dotting the fields. Check out the Gatehouse Farm Store. We here at the Earthbox Inn & Spa source all our body care products from the farm. You'll see why. Leashed dogs are allowed. FREE.
Image
Image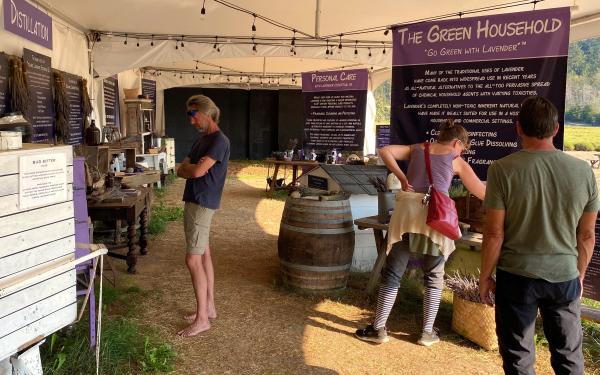 Text Editor
3. Visitor's Center at American Camp
This gorgeous visitor center on the vast American Camp prairie opened in 2022, recognizing the deeply rooted Coast Salish history here on the island since time immemorial. Elaborate murals, timelines and interactive displays tell the story of pre-contact to present, reframing and deepening not only the understanding of history and treaty rights, but also of native life today. Take it all in and go for a long walk along the rugged coastline, looking for wildlife. Great for kids. Very important to keep your pup on a leash to not disturb the wildlife. FREE.
Image
Image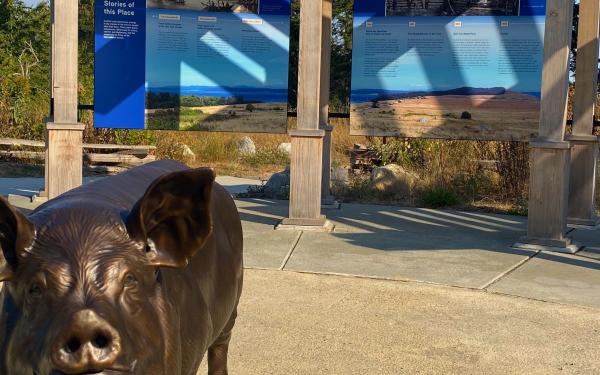 Text Editor
4. Music in the Park
Bring your blanket and dancing shoes to the Portals of Welcome totem at Friday Harbor's waterfront and enjoy the Summer music concert series of local musicians. Every Summer Saturday at 2:00pm. FREE.
Image
Image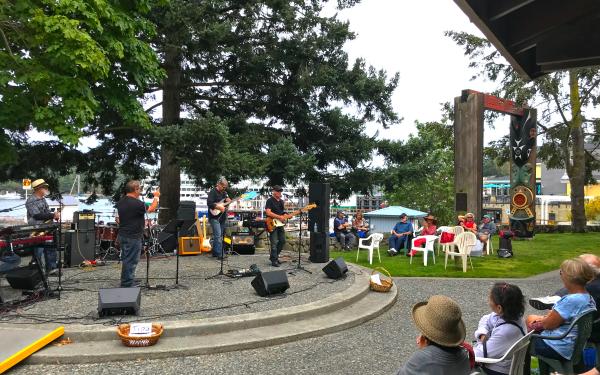 Text Editor
5. Swimming at Grandma's Cove
Grandma's Cove, a half a mile from American Camp Visitor's Center, is one of few sandy beaches on San Juan Island and absolutely charming. Its shallow, calm waters heat up enough to go for a refreshing Summer dip on a hot day in the otherwise not so balmy Salish Sea. Great for kids. Pups on the leash to not scare the otters and seals. FREE.
Image
Image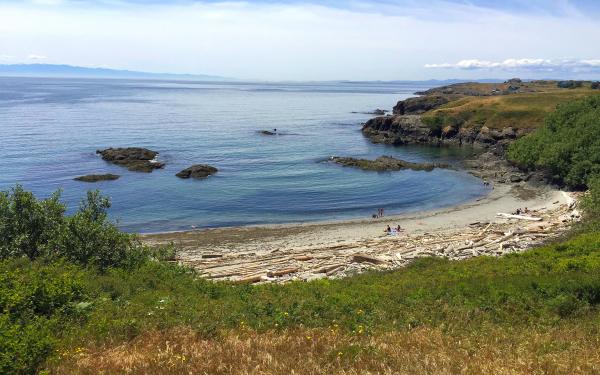 Text Editor
6. Whale Watch Park
Lime Kiln State Park operates an interpretive center out of its historic lighthouse in Summer. It's one of the best places to see Orcas from land in the nation. There are whale watching platforms, interpretive plant walks, a rebuilt lime kiln and a hydrophone to listen to the wildlife under water. Great for kids. Leashed dogs allowed. FREE plus Discovery Pass for parking or park at a pull-out before the park entrance.
Image
Image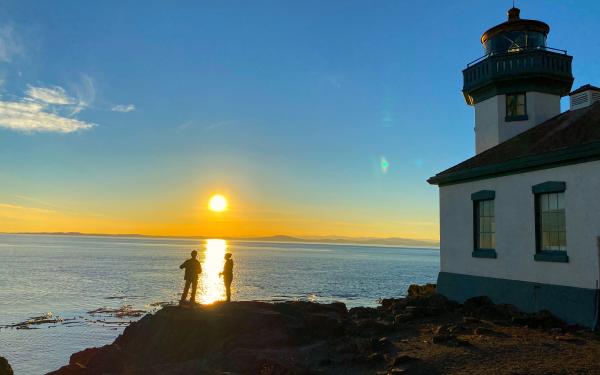 Text Editor
7. Shakespeare under the Stars
Renowned Island Stage Left delights with Shakespeare under the Stars on Summer weekend nights at their amazing outdoor stage. On the menu for 2023 is "Twelfth Night". Shows start at 8:00pm, please be on time. Bring warm blankets and weather-proof clothing. No dogs. Turn cell phones off. FREE. Donations welcome.
Image
Image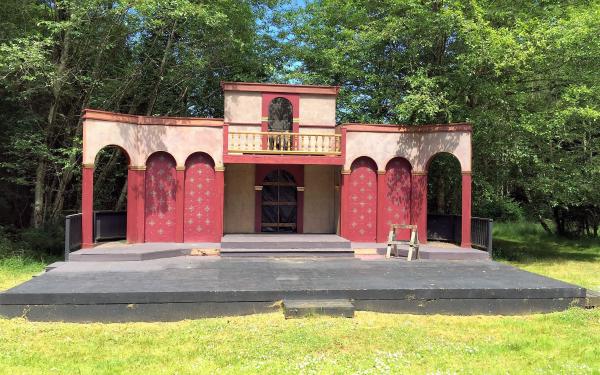 Text Editor
8. Island Museum of Art
This cute modern art museum in the heart of Friday Harbor displays local and regional art with a strong sense of place. Come with your budding creatives to the free Family Art Days on Summer Saturdays or visit Mondays, when you can "pay what you like".
Image
Image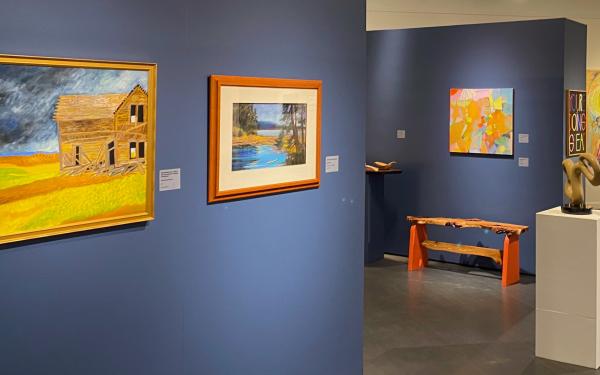 Text Editor
9. Afterglow Vista Mausoleum
Park at the Roche Harbor airport and follow the signs into the woods. You'll pass several historic graves and arrive at the mausoleum after a short stroll. It is the final resting place of the McMillen family, who ran Roche Harbor when limestone was quarried and processed here. The place is cool and strange and drenched in Masonic symbolism. The hike is flat and fine for little kids. Leashed dogs are welcome. FREE.
Image
Image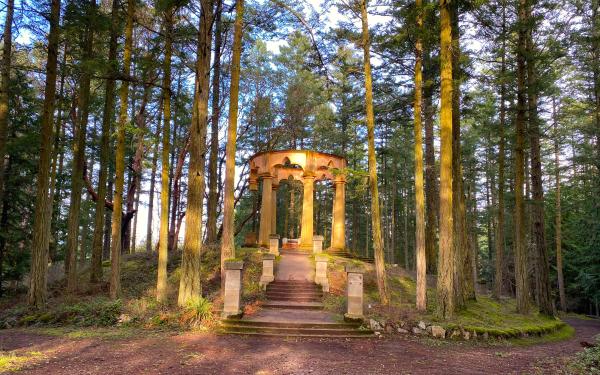 Text Editor
10. English Camp
A gorgeous, carved reef net totem and two salmon story boards are dedicated to the memory of the Coast Salish community Pe'pi'ow'elh, who was displaced from this spot, their longhouse destroyed, to make way for the British and their camp in 1860. Find an interpretive center in one of the old English Baracks in Summer, as well as fun re-enactments of 19th century settler life. This place is incredible for birding and hiking. Great for kids. Dogs on the leash are allowed. FREE.
Image
Image