Updated on March 20, 2023
Spring 2023
Now that Spring is here it's time to center ourselves, smell the wildflowers and gaze out over the crystal clear Salish Sea to spot Orcas. San Juan Island with its wondrous nature, astonishing wildlife and fun adventures has something to offer for all and sundry. If you are travelling as a couple, or family, or a group of friends, we here at the Earthbox in Friday Harbor have your lodging covered!
Text Editor
1. Whale & Wildlife Tour
Treat yourself to one of the first whale watching tours of the season to see Orcas, Humpbacks, Greys, Minkes, sea lions, seals and every seabird native to the West Coast. Our friends at San Juan Safaris offer adventure tours on an open air zodiac and a classic whale watching tour on a bigger ship for folks who's roller coaster days are over. We here at the Earthbox Inn in Friday Harbor will help you book the tour right for you and yours.
2. Massage at the Spa at Earthbox
When was the last time you had a massage? Let our compassionate massage practitioners sooth and spoil you. Book online or give us a call at 360-378-3383
Image
Image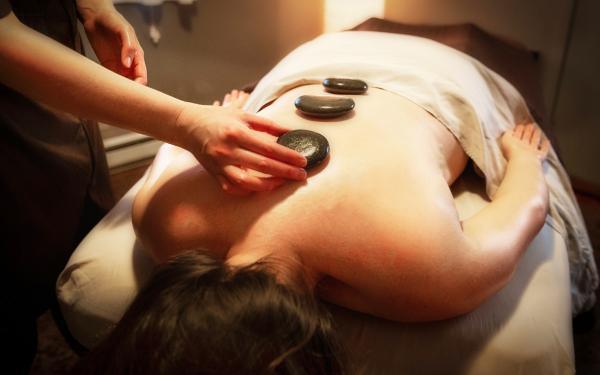 Text Editor
3. Wildflower Hike
Explore English Camp National Historical Park with its stunning hikes, historic barracks, formal English garden and Royal Marine cemetery. The steep but incredibly gratifying 1.5 mile hike up Mt. Young will reward you with abundant wildflowers and birds of prey.
4. Sunset Picnic at Whale Watch Park
Lime Kiln State Park with its iconic lighthouse, interpretive center and whale watching platform, is one of the best places to see whales from land. Bring take-out from your favorite restaurant, a table cloth and a bottle of San Juan wine and claim a table high above the Salish Sea for your sunset dinner.
Image
Image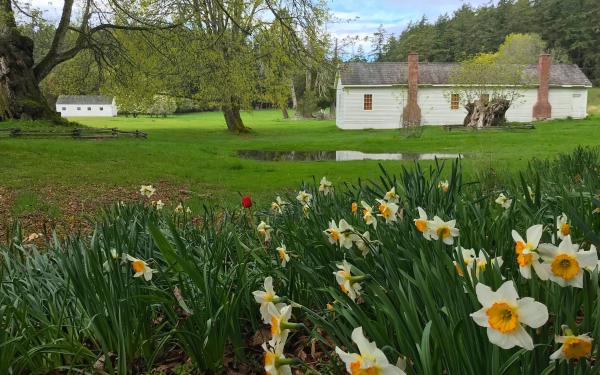 Text Editor
5. Sea Kayak Tour
A guided kayak tour with our friends at San Juan Outfitters is a profound way to experience the Salish Sea. All experience levels are welcome. San Juan Outfitters convenient slip docks make getting in and out of your kayak a breeze.
6. Romantic Dinner
Your romantic vacation isn't complete without a delicious farm-to-table dinner at Duck Soup, located romantically in the woods by a small pond. Not only does Duck Soup make all their delectable fare from scratch, with island-grown ingredients, the talented chefs incorporate foraged edibles and the handcrafted cocktails are to die for. Ask your Earthbox Inn and Spa staff to make reservations for you.
Image
Image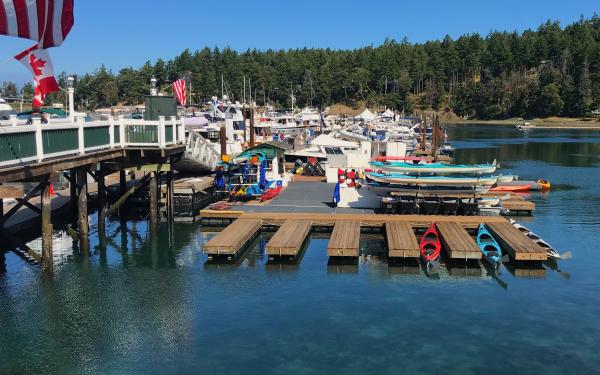 Text Editor
7. Sculpture Park
San Juan Island's 20-acres art garden with over 150 local and national sculptures lining five trails along beautiful Westcott Bay, forests and a natural lake is wonderful for art lovers, kids and well-behaved dogs alike. There is a starfish-shaped sandbox with natural materials for kids to make their own art and a friendship totem for all to sign. Write a wish and drop it into the Tibetan wishing urns and rearrange the flock of sheep made from fishing line.
8. Tide Pooling at Deadman Bay
This crescent shaped gem near the whale watching park is a haven for tide poolers at low tide. Tread lightly. Mind the otters and don't bother the seal babies waiting on the rocks for the return for their Moms.
Image
Image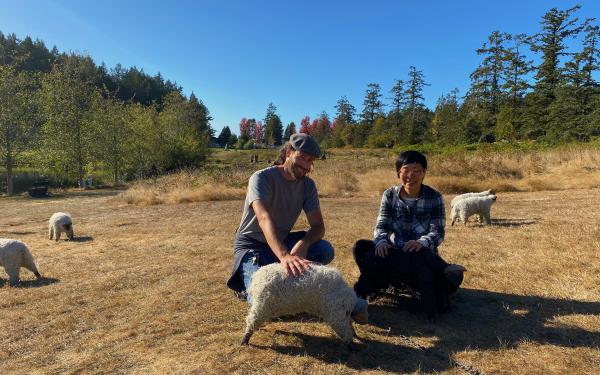 Text Editor
9. Distillery Tour & Tasting
San Juan Distillery & Cidery offers tours and tastings of their marvelous spirits and ciders every Saturday. Buy some island flavored Brandy, Gin and Vodka as souvenirs since San Juan Distillery rarely distributes outside of San Juan County.
10. Lunch at the Westcott Bay Shellfish Farm
This serene working farm is open for lunch and retail sales of oysters, clams and mussels on weekends. Make a reservation at the rustic Net Shed to delight in the freshest seafood, island-made breads and salads and a cold brew from San Juan Brewing. Such a treat.
Image
Image